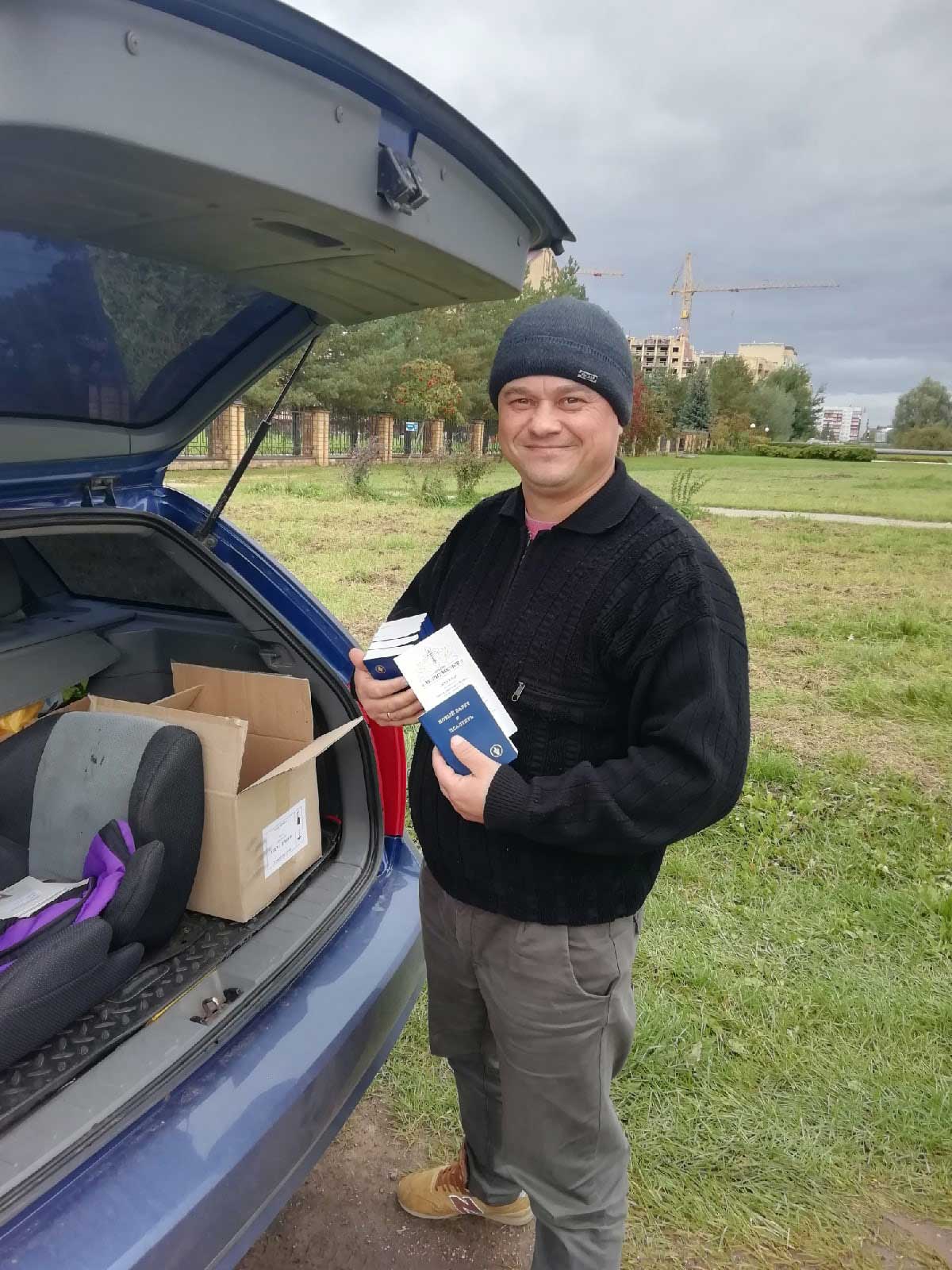 The large windows of the church Smirnov Vyacheslav Mikhailovich attends with his wife and daughter look out on a construction site. During services that can stretch over four hours, Smirnov wonders what the crane operator working next-door thinks of the worship he sees from his high perch?
During the week, Smirnov drives a cab in Novgorod, near St. Petersburg in Russia. Like crane operators, taxi drivers have a unique perspective on their city. They're experts in shortcuts and creative routes. Cabdrivers embody "hustle" – the ability to see opportunities and adapt creatively to obstacles.
Smirnov hustles more than people; he hustles the gospel.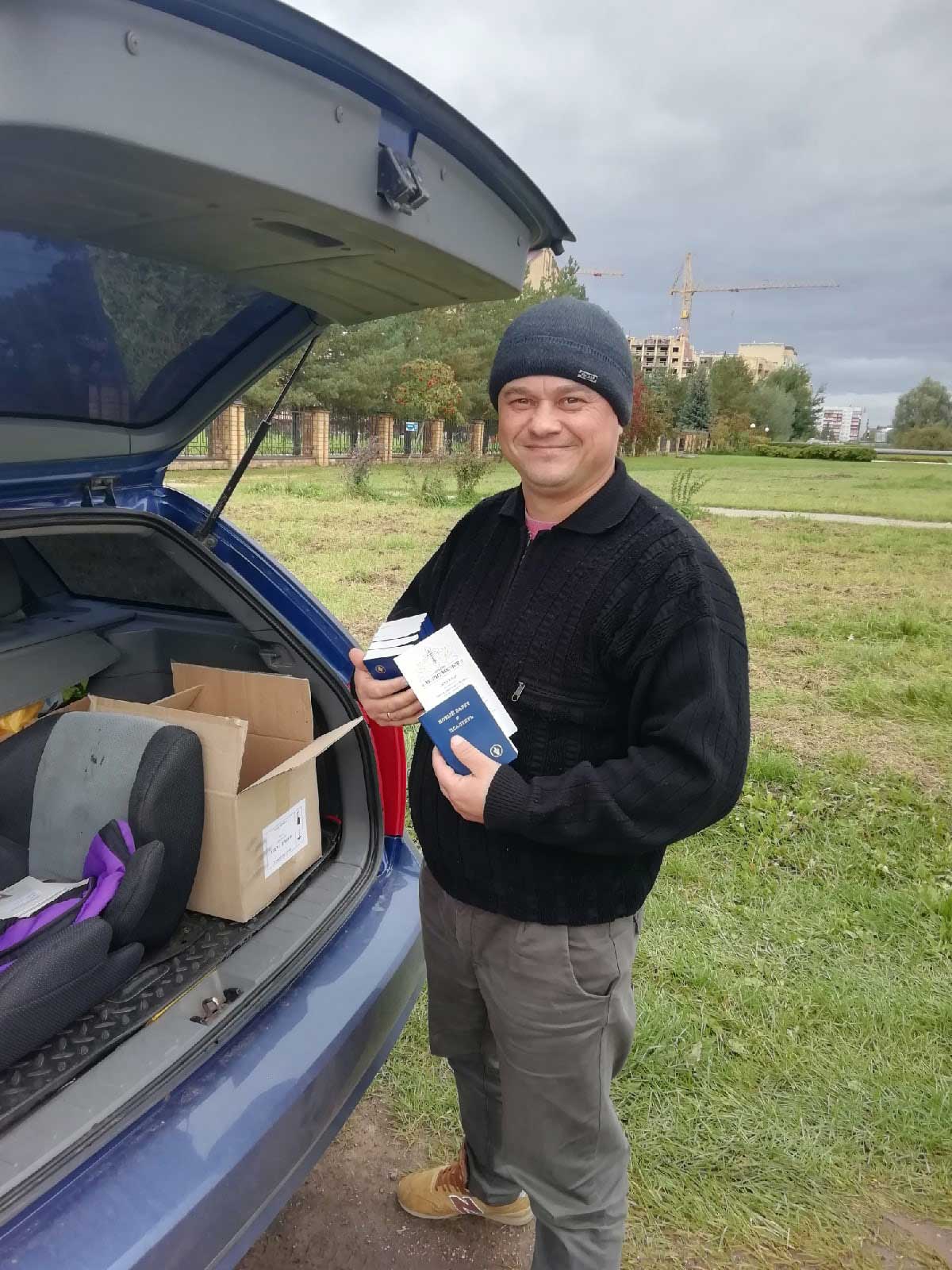 Smirnov has made sharing the gospel a habit, as natural as putting on his seatbelt. He is always prepared with gospel literature to give away.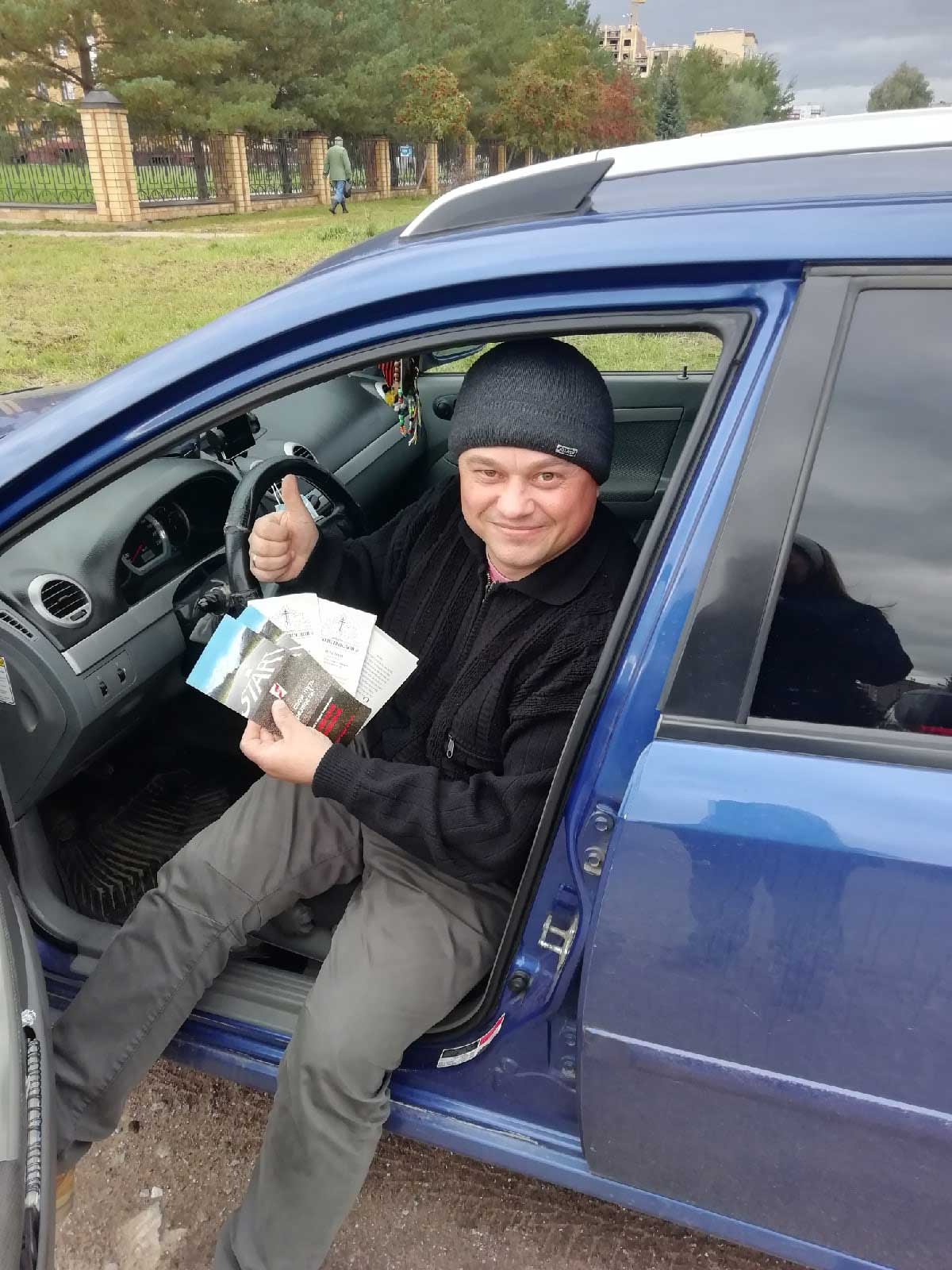 Smirnov cares about each passenger. He asks about their day, their problems, their hopes, and their questions.
"Two women got in the car," Smirnov shares.
One of the women said, "I recognize you. Remember, you gave me the New Testament." Smirnov's gift had encouraged her after a difficult day, she explained. "I feel so bad sometimes. I came home from work, opened the gospel, and read it."
The other passenger listened as her friend excitedly described how "she began to sleep peacefully. Now, she had peace in her soul."
"After a few minutes of this conversation," Smirnov says. "The second woman couldn't stand it and said, 'I want to read such a book!'
"I replied that I could give her a gospel, too."
This woman felt drawn to the life-changing book but was even more interested in the friendship it had sparked. "It's as if you had known each other for a long time," she said.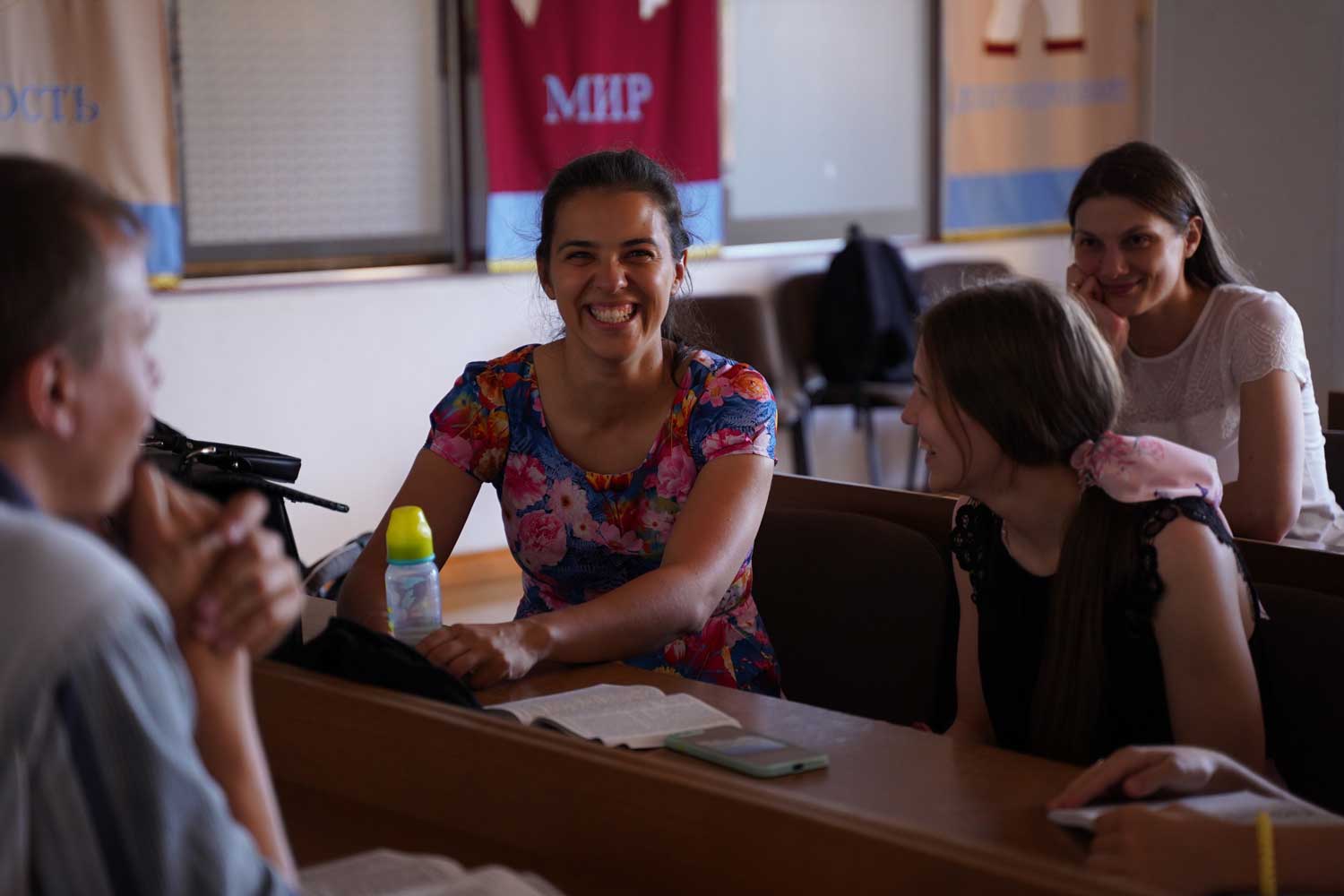 New believers in Russia are discipled through Bible studies and Christian fellowship in local churches.
Another time, Smirnov responded to a call from a man named Vladimir, who used to attend his church.  Smirnov had not seen him in a while.
Vladimir asked to be driven to a village outside the city. Smirnov knew he did not have enough gas to make it there and back. But he told Vladimir he would drive him.
"I asked him why he didn't come to church," Smirnov says. "It turned out to be a good conversation."
When Vladimir asked what he owed Smirnov for the ride, Smirnov charged him the discounted city rate, even though his tank was empty.
"I decided to trust in God," Smirnov says. "I stood in that village and prayed. Suddenly, I heard a knock at the window."
The man at Smirnov's window asked if the cab was available.
"I answered that I didn't have any gas," Smirnov says.
The man said, "No problem, I'll pay for it."
"I saw that the man was hungover," Smirnov shares. "'It must be a hard day,' I said.'You've been out all night.'"
The man explained that he had not stopped drinking once in the last month. "My wife and son are yelling at me," he said. The man told Smirnov he was financially successful, but he had nothing to do. So, he walked. And he drank.
"I was once in such a state," Smirnov shared. Smirnov found freedom from addiction at a rehabilitation center partnered with Every Home. "I told him my testimony. He was very interested and asked me to tell him more."
When they arrived back in Novogorod, the man asked questions for two more hours. He was moved by how much Smirnov cared. "You make it sound like it's all about me," he said.
"The man told me that he had wrecked his car and gotten his license revoked," Smirnov said. That's why he needed a cab. "He asked a lot of questions about the rehab center and cried for God's forgiveness."
"I decided to trust in God," Smirnov says. "I stood in that village and prayed. Suddenly, I heard a knock at the window."
Smirnov's blue cab might seem like an unconventional mission field. Rather than calling Smirnov to travel to people, God brings people to Smirnov.
One night, for example, Smirnov received a call to the construction site next to his church.
"To my surprise, I found out the man who called was a crane operator," Smirnov shared. "It was a testimony to me that the Lord knows my thoughts. I, of course, asked what he could see from up there.
"The man told me that he had been watching us for a long time. He can see the whole area around the church. He says all the trees are green, and one is outright red. It reminded me of the story of Moses and the burning bush. Maybe this tree caught this man's attention so that the glory of God could appear to him. I told him a little about the church and gave him the gospel."
Smirnov drives the crane operator home from work every night and answers his questions about God. He asks for prayer that this man would fully receive the gospel.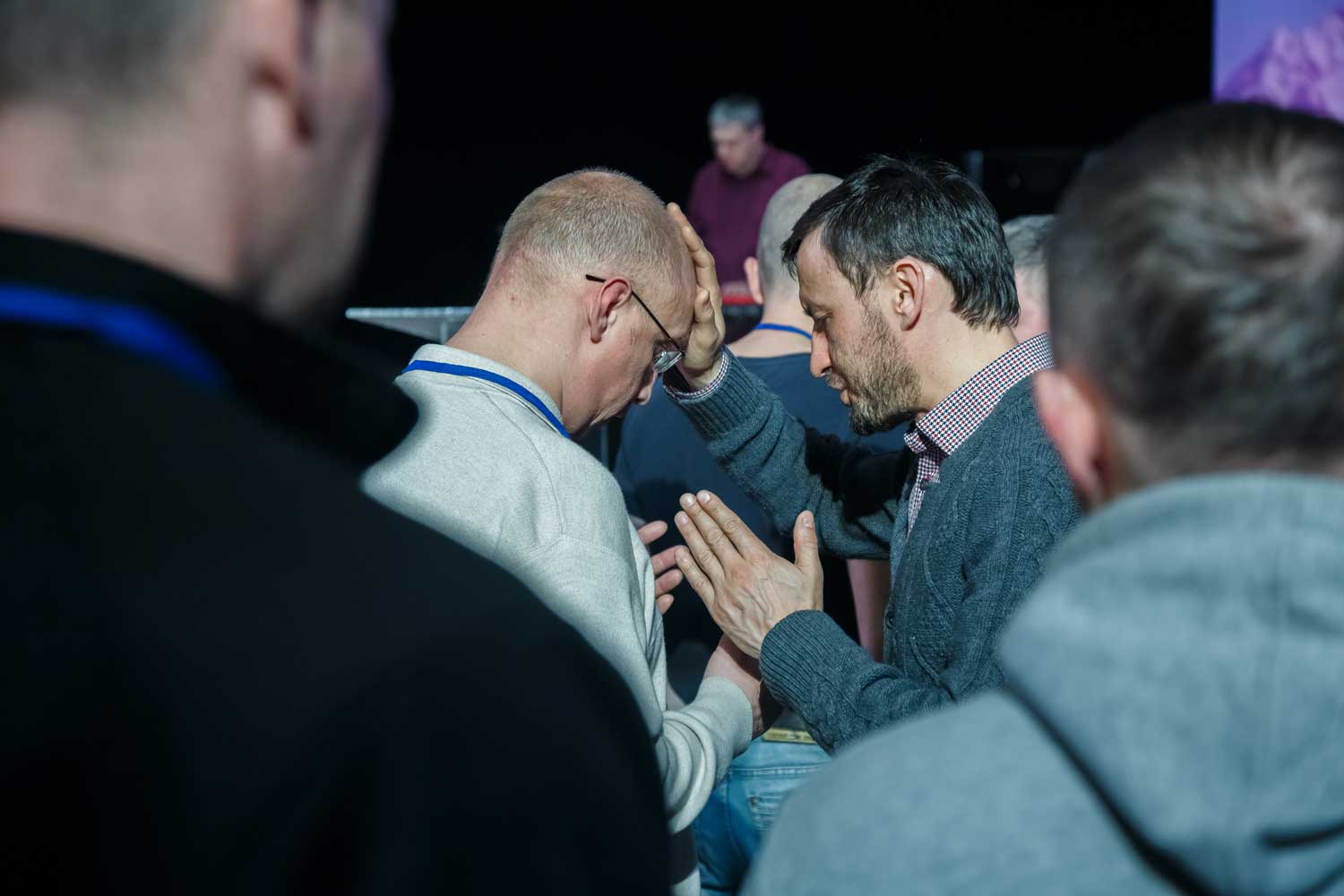 Of Russia's 144 million people, less than 1.5% identify as Evangelical Christian (Joshua Project). But churches like Smirnov's are growing.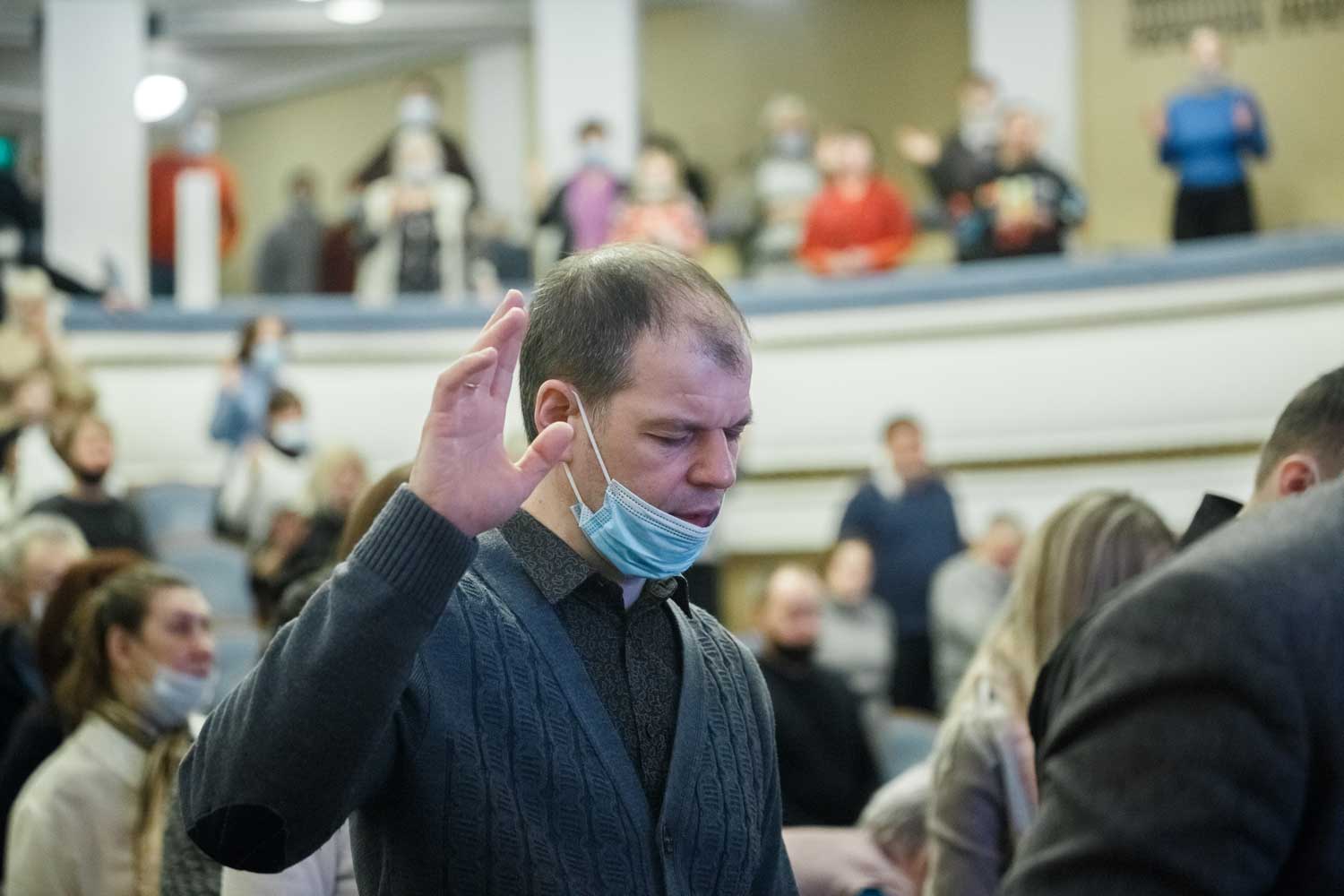 A worship service attracted the attention of a crane operator, drawing him into a conversation about the gospel. Worship has witness impact.
Many cab drivers may never really notice their passengers. But Smirnov has a unique perspective. His eyes are open to the glory of God, burning like a bush aflame, in his ordinary conversations and encounters.
He sees every passenger as a divine appointment, a sacred opportunity to witness God at work.
That's hustle.