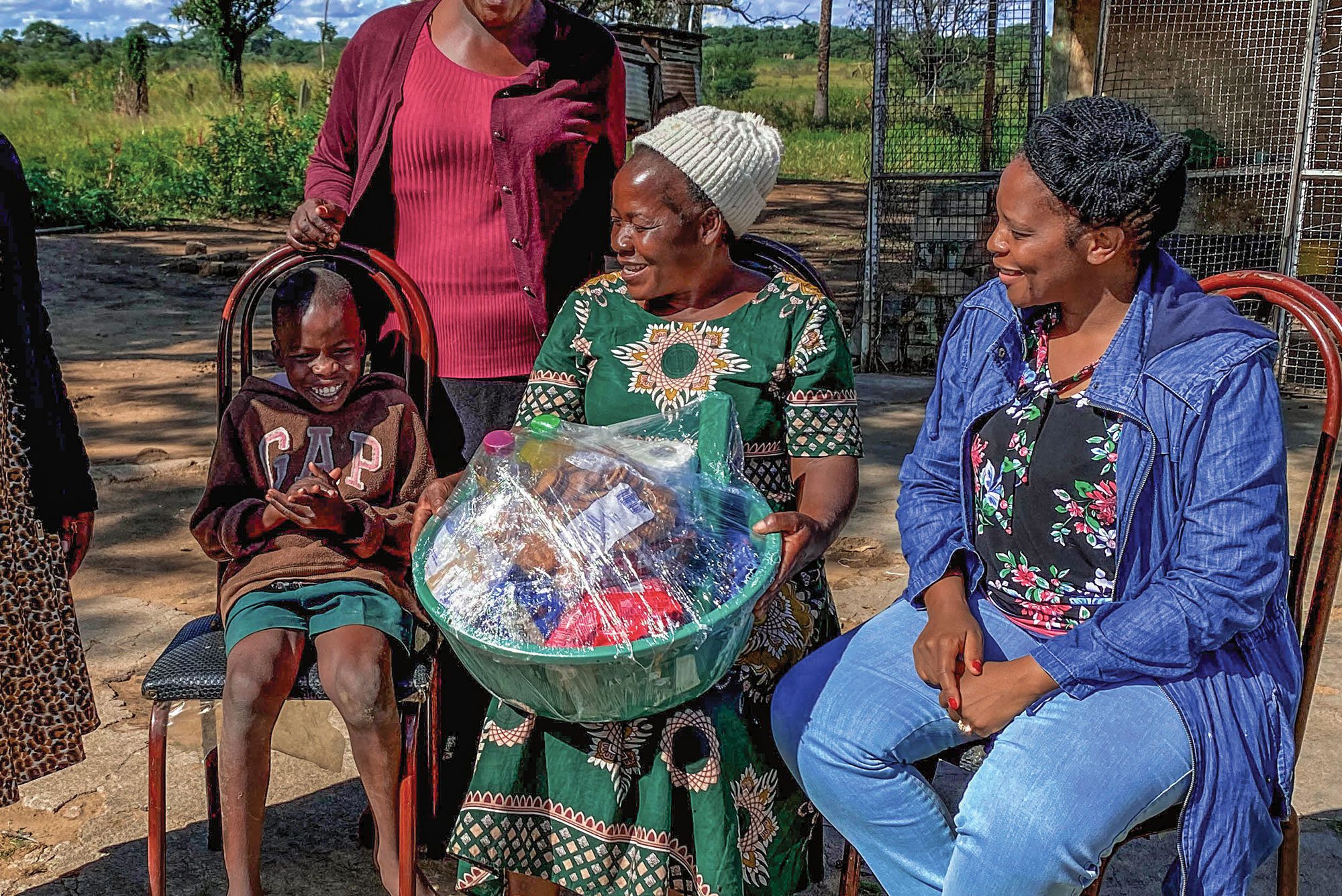 When Martha* calls me after my radio broadcast, I hear my story in hers.
Martha's 11-year-old son, Jonah,* has cerebral palsy. Jonah desperately wants to go to school, Martha tells me. Jonah's physical challenges and his family's financial circumstances make that impossible. Martha just wants a full life for her son.   
As a mother, I get it: the tender joy we feel toward our children mingled with fierce love. We will do anything to protect them from a world that is so cruel, especially to anyone born different.   
The stigma against people with disabilities in Africa is oppressive. It's tragic. It's infuriating.   
Children and young people with disabilities are treated as outcasts and often neglected. Governments provide little or no support to families with children who have disabilities. Husbands frequently abandon their wives when their child's disability becomes apparent. Disability is often seen as a curse on a family. Families and communities blame mothers.   
My son, Dawn David, has autism and is nonverbal. I understand Martha's frustration and desperation. The blame, shame, isolation, exclusion—you name it, I have experienced it.   
But my son is not a curse. I see God's favor on my family because of my son. We see beyond his disability; we see God's glory and image. My husband and I are blessed to have raised him. The Bible says children are a blessing from the Lord. It does not specify able or disabled children. They are all a blessing.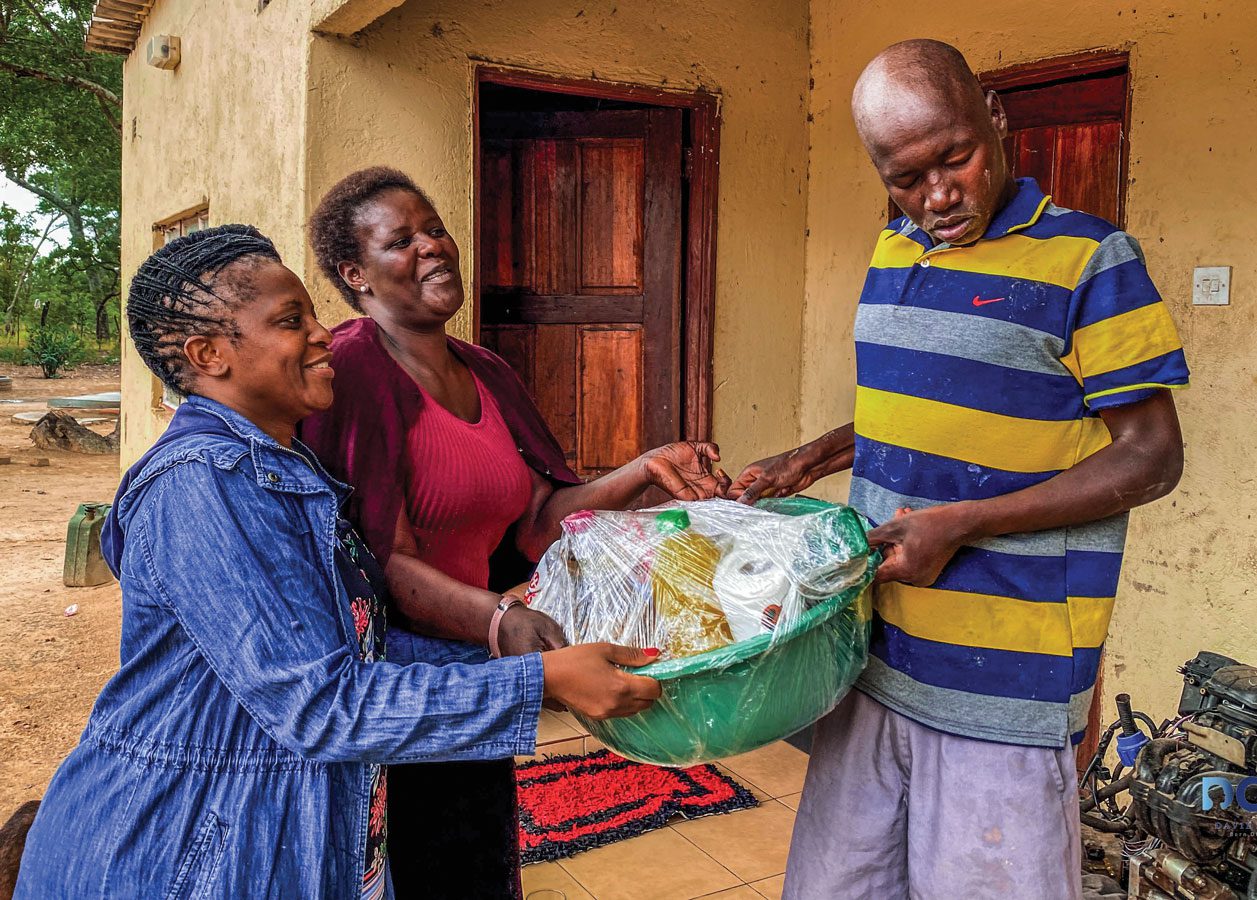 Sarita and her teams take care packages to people with disabilities and their families as a tangible expression of Jesus's love for them.
When we follow Christ, we must fight against the stigma and prejudice around disability.  
In Luke 14:12-14, Jesus says, "When you give a luncheon or dinner, do not invite your friends, your brothers or sisters, your relatives, or your rich neighbors, but when you give a banquet, invite the poor… the lame, the blind, and you will be blessed."  
Jesus calls us to reach not only the people we are comfortable with but the ones we are not so comfortable with. We are to urge anyone we find to come to the house of the Lord. Anyone means any human being you find with God's breath, regardless of shape or form, abled or disabled. That's the great commission. And when we step into the places of difference and stigma, we find God's blessing.   
After Martha called me, I visited her and Jonah. My heart was immediately filled with love for them. I felt God compelling me to help them.
My family and I prayed for God's provision, and we paid for Jonah's fees at a school for children with special needs. Jonah is so happy and is making outstanding grades. Martha is also now able to work and care for her other children.
It's amazing how something so simple, so easy to take for granted as the opportunity to go to school, can completely change the lives of an entire family.
I believe God has called me on a mission to reach the most vulnerable, voiceless, and neglected people in Africa. He has called me to minister to people with disabilities and their caregivers. As I prayed about how to do this, God placed the idea on my heart to start projects with local churches to provide care packages to families of children with disabilities and help them connect with support services.  
Please pray for these projects and for the families we hope to reach. And pray that African communities would love and accept children and young people with disabilities. Please pray for their caregivers to also be strengthened. And pray that the gospel would spread quickly among the marginalized and for open hearts to receive the saving grace of Jesus.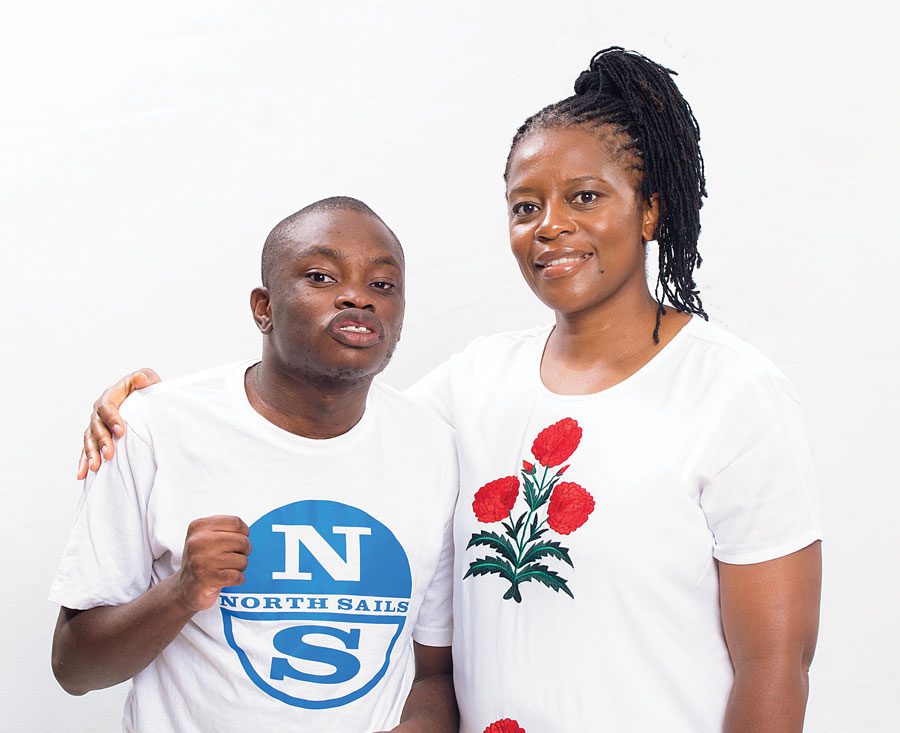 Sarita and her son, Dawn David.
You can support Sarita's work and projects that help marginalized people worldwide encounter Jesus! Learn more here.
* To protect the privacy of those who have shared their story with us, some names have been changed.