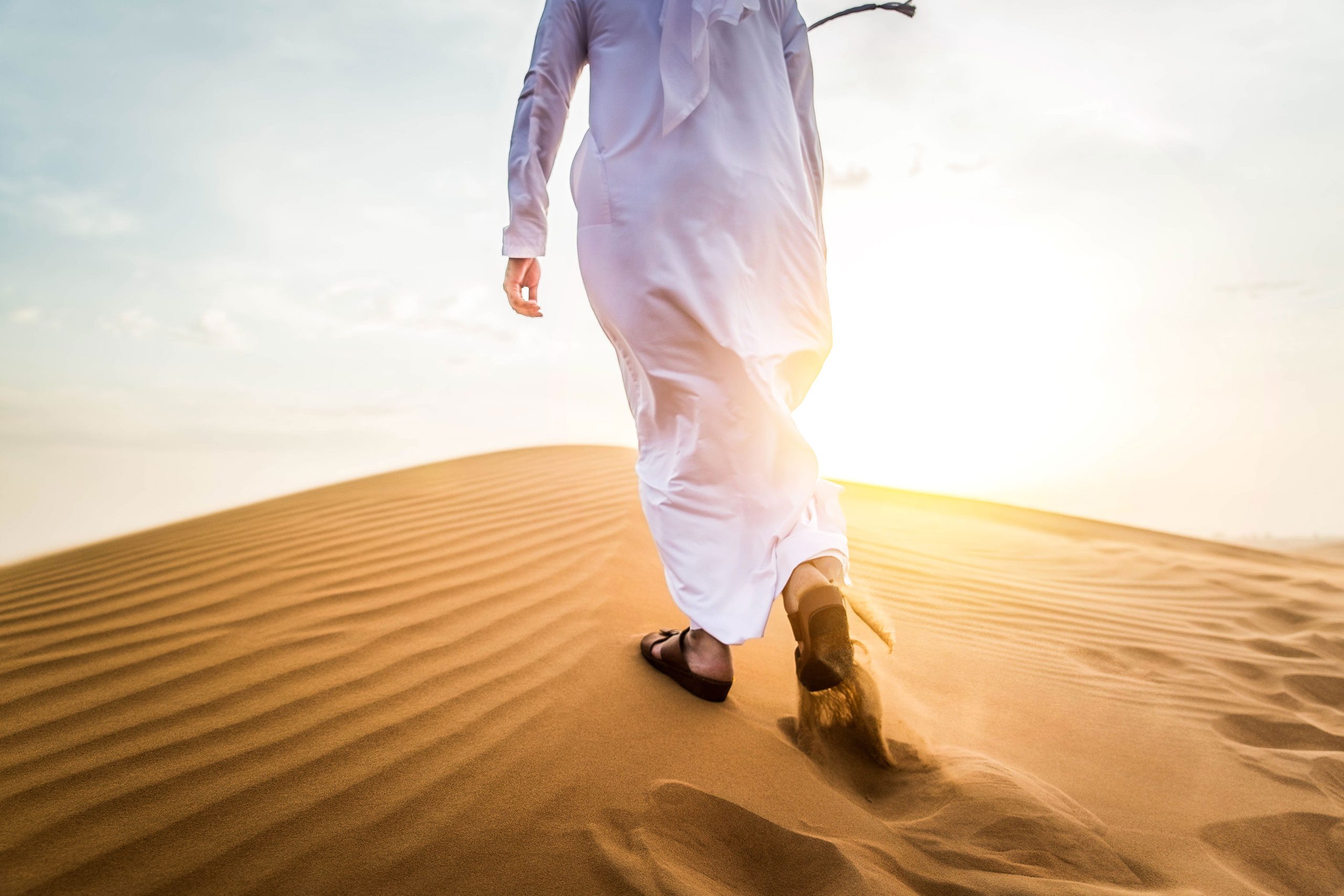 The reports come from all over the world. Even in countries that forbid the gospel and silence Christians, people see him – a man in white.
In Chad, a young man named A. Soumain dreamed.
The distance between communities, language barriers, and persecution create obstacles to sharing the gospel in Chad.
But, as Soumain slept, a man appeared to him, dressed in white from head to foot. The man in white held something out to Soumain and said, "take this literature, and follow Jesus in the way it tells you."
Soumain, however, did not know where to find the literature or the man. For three days, he heard the command in his dreams but could not follow it.
After the third dream, an Every Home pioneer missionary came to Soumain's village.
"This is the fulfillment of my dream," Soumain said. "From now on, I am for Jesus Christ."
Another man, Brother F.,* had to wait much longer than three days to understand a similar dream.
"Three years back, I saw Jesus in my dream, calling me towards him," Brother F. shares. "When I migrated to a new city along with my family, I happened to meet a pastor. I told him my dream. He taught me the gospel, baptized me, and left me."
When Brother F. was baptized, he risked losing everything — his community, his livelihood, even his life.
By being baptized, Brother F. risked losing everything — his community, his livelihood, even his life. Had he now been abandoned to live out his dangerous new faith on his own?
But the man Brother F. dreamed of knew the secret cry of his heart. A piece of literature from Every Home found its way into his hands.
"I called the phone number on the material," Brother F. said. "I met the ministry director, who answered many of my questions. Every Home not only helped me spiritually but also with my family's needs. I am thankful to the Lord for this love. Please continue praying for me."
"The man in white" often appears when people are suffering.
In Sierra Leone, a man named Idrissa had suffered from severe stomach pain for three years. He visited hospitals and sought the help of native healers. But now, his neighbors wailed around his house as he lay on the point of death.
An Every Home team arrived in his village and made their way through the crowd.
"He is dead," Idrissa's neighbors cried.
The team prayed anyway.
In 30 minutes, Idrissa sat up and asked for water.
Idrissa heard the prayers, he said, as if they came from far away. And he dreamed that a man, dressed in white, had come to wake him up. His pain eased.
Idrissa's entire village gave their lives to Jesus that day.
In another country, where Christians face persecution, Omar*, a Muslim leader, shared his dream: a "beautiful" man appeared in white clothes.
Omar was weeping, and the man asked, "Why are you crying? Don't cry. I will wipe your tears."
"Why are you crying? Don't cry. I will wipe your tears."
"My daughter is sick," Omar replied.
In the dream, the man in white approached the girl. He hugged her and said, "Your daughter isn't sick anymore."
Then Omar said, "I am poor. I have no place to live. I am tired of this life."
The man in white replied, "You have everything."
The man in white took Omar by the hand and led him outside to show him beautiful houses and trees. "All this is yours," he said. Everything would be well.
As the man in white stepped toward the door, he stopped and looked back. "Why don't you ask my name? Do you know who I am?" he said.
"Who are you?" Omar asked.
"I am Jesus Christ," the man in white replied.
In the morning, a friend visited Omar and offered to help his family. He bought a plot of land and helped Omar build a house.
Despite threats and barriers, before hostile authorities can intercept a message, and sometimes even before missionaries knock on a door …
The Man in White has already been there.
*Due to security concerns, we cannot disclose the names or locations of some individuals featured in this story. Some names have been changed.