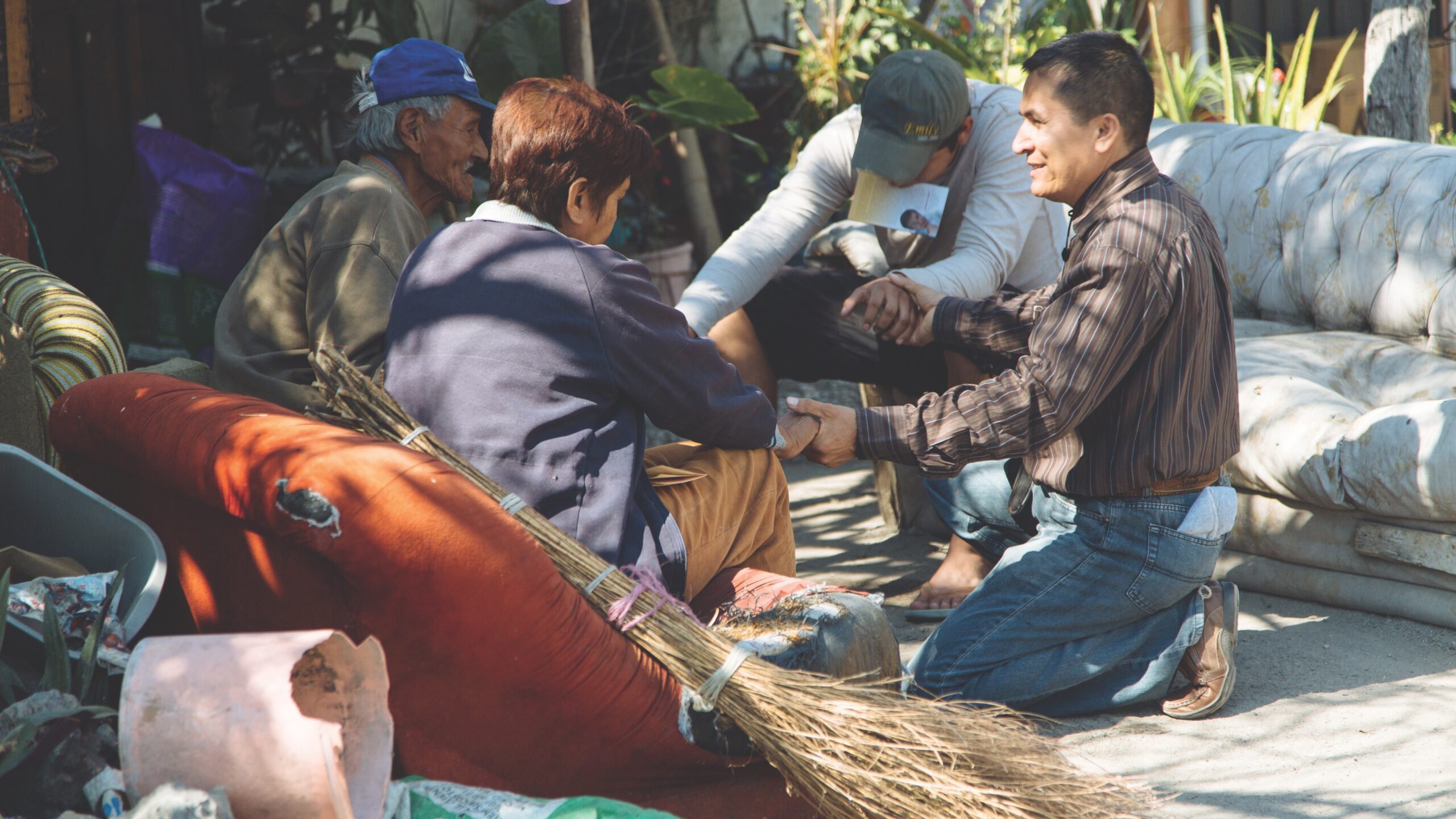 She's called "Mamaíta," a Spanish nickname that means "Mom."
"I have many children," says Gloria Silva, Every Home's ministry director in Mexico, describing the people with whom she has shared Jesus' love. "I have boys in rehabilitation centers. They write to me about their problems. Our task as a Christian is to listen, not just to give people gospel literature, but to listen to them."
Gloria has spent the last five decades listening.
A historian by training, she genuinely cares about each person's story. She goes into sewers where children who have run away from home gather, some as young as 6 or 7 years old.
"The smell takes days to wash off," she says. The marks of suffering cling to people in this place. "These children have heavy pasts on their backs. You have to tell them that Jesus takes burdens. Too many are being lost."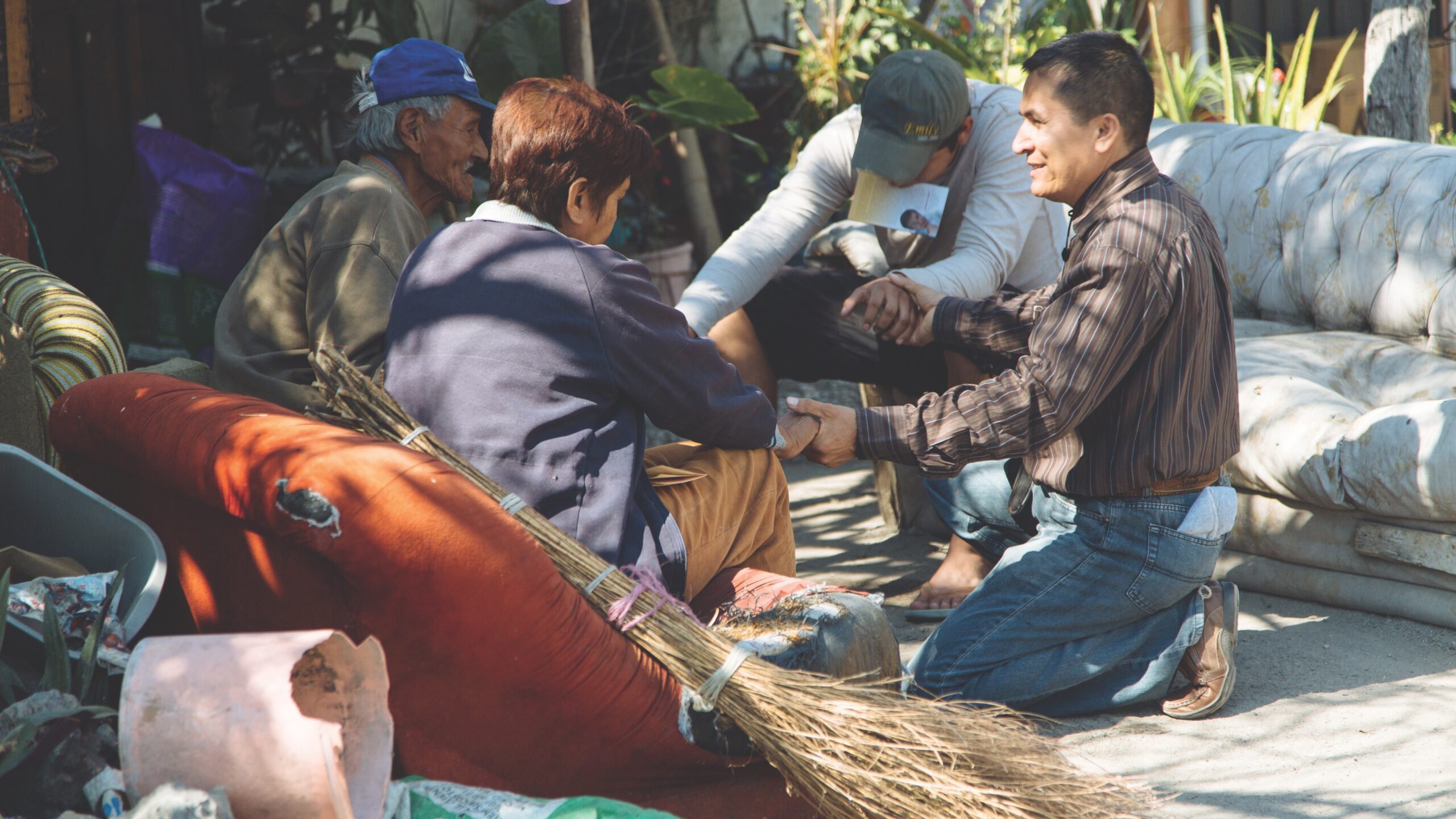 Pioneer Missionaries know the customs and contexts of the people they reach. They listen to their neighbors' stories.
In over 50 years of ministry, Gloria has reached millions with Jesus' love. This enormous, eternal impact is something she has in common with Rev. Don Minnich. Don is also a history enthusiast. Born in Philadelphia, close to Independence Hall, Don likes to tell his students that he "was just a little late for the signing of the Constitution."
Don has given faithfully to Every Home for the last 55 years. Every dollar equips someone like Gloria to share Jesus' love with about 12 people. Over the last 55 years, Don's gifts have helped to reach about 18,500 people with the gospel!
Today, Don is a substitute teacher in Connecticut. Like Gloria, he cares for people individually. "I'm not going to sit around with my feet on the desk. I go around and talk to the students. We have some interesting conversations," he says.
One student asked him out of the blue to explain baptism. On another day, he substituted in a social studies class that was discussing the Protestant Reformation — an opportunity to explain why the way of salvation matters enough to change history.
Gloria Silva shares gospel literature with a man in uniform.
For 85 years, Don has made daily conversations his mission field and faithfully responded to God's call to share the truth and love of Jesus every chance he gets.
"When I moved to Connecticut, I wanted to teach in Christian schools as I had for many years," he says. "I guess the Lord wants me in the public schools. I've been like a missionary there."
"I had just a small touch in his life. I hope I helped." That young man, however, went on to found his own evangelical ministry.
God has multiplied the impact of Don's practice of faithfulness. Reflecting on one young man he mentored, Don says, "I had just a small touch in his life. I hope I helped." That young man, however, went on to found his own evangelical ministry.
Gloria has an apostle's story — risk, miracles, and transformations. She tells one story of how her outreach team barely escaped the dangerous Chiapas region of Mexico. As they drove away, they saw four women digging graves intended for Gloria's team had they stayed. Later, Gloria received a report that all four shovel-wielding women gave their lives to Christ.
Young women dress in robes and veils for baptism.
Though Gloria's story is dramatic, her message and method are simple.
"You don't have to give a sermon," Gloria insists. "We must share what the Lord has done for us — for you, for me."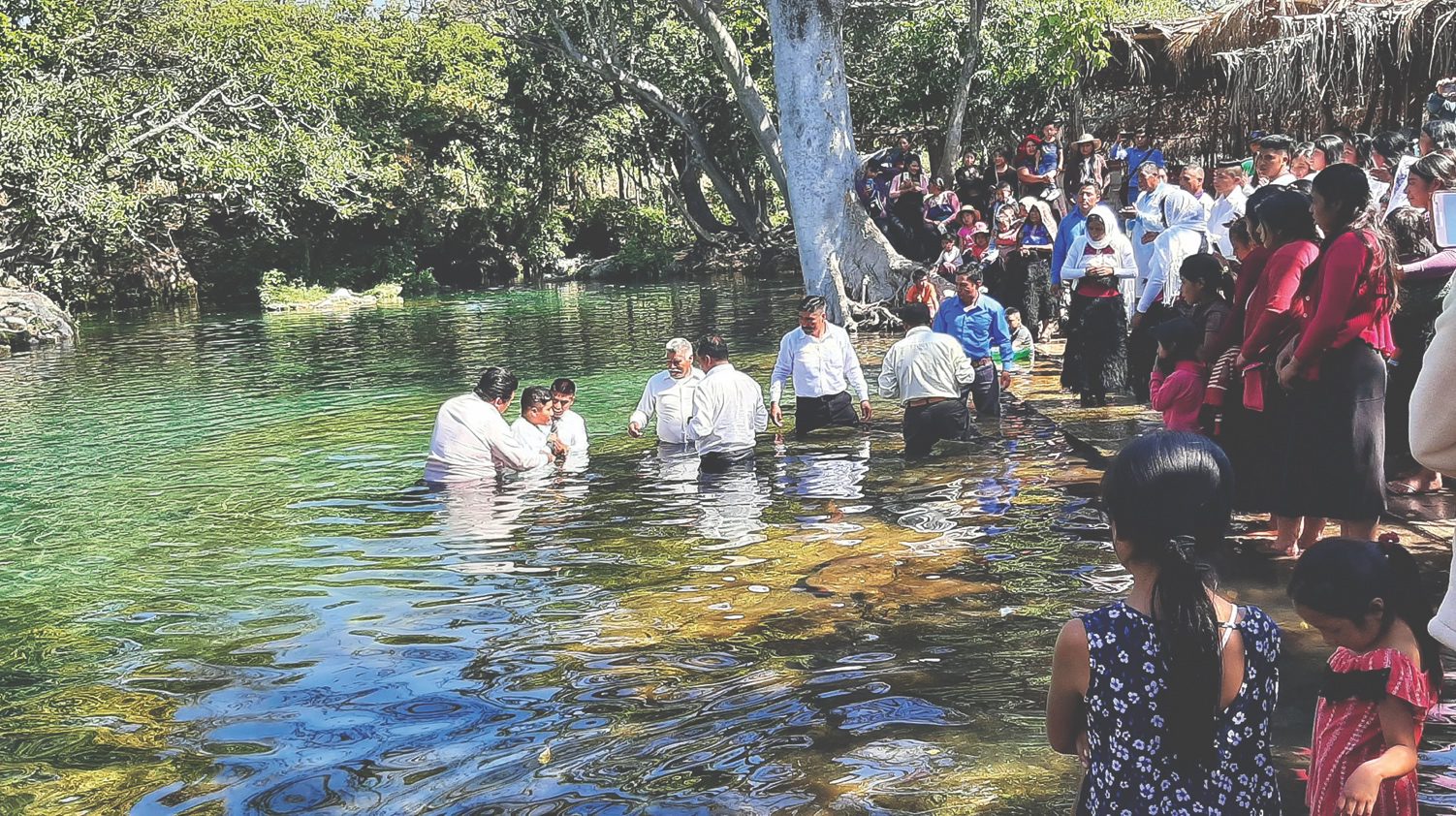 New believers gather to be baptized in a river in Mexico as a crowd of family and friends look on.
For over five decades, in opportunities great or small, when Jesus called them to listen, speak, give, or go, Don and Gloria have faithfully responded to God's leading. And God has multiplied their gifts in miraculous ways, like the loaves and fishes.