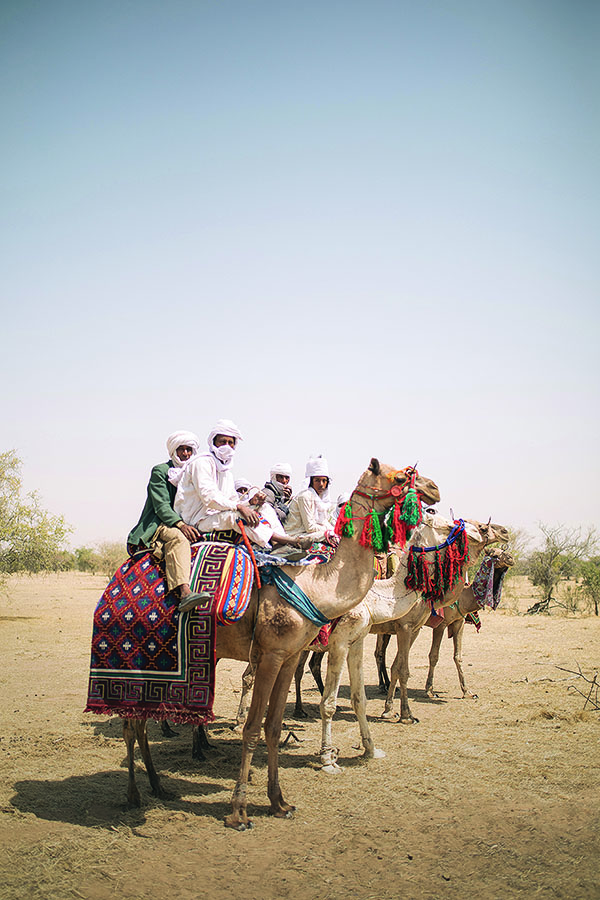 DJIDO
I interviewed Djido six months after his imprisonment. We met in a small shack by a small watering hole outside the small city of Dourbali in western Chad. Outside, the wind was howling over the Sahara Desert, dry land ranging thousands of miles into northern Africa. Sand was everywhere. It was in my shoes and in my throat and on the floor mat where Djido and I sat cross-legged.
Compared with the clichéd depictions of Arabs on American TV (exotic sheiks and bearded jihadists), Djido was understated. He was young and shy and reminded me of some of my friends. He spoke in low tones, voice barely raised above the buzzing of flies and the braying of donkeys.
Before he was imprisoned, Djido used to take people around town on his motorbike like an Uber driver. He hung out with some guys who slept around and watched too much soccer.
Sometimes, when a game was on, Djido used to shut himself in his house and ignore people's texts.
But in early 2018, his behavior started to change. He snuck away for hours at a time; sometimes he was gone all day. People noticed, and rumors spread. Finally, his brother found out the truth and told their parents: Djido had become a Christian.
He'd met a man named Djibrine who invited him to a Bible study. Through an ongoing discourse with Djibrine and other believers, Djido had come to believe that Jesus is the one true God. On Ramadan, the largest Muslim festival of the year, he was baptized. I spoke with Abdraman, a friend of Djido's, who was baptized the same day. He shared:
"Even now, when we think about that day, there is a great joy that comes to our hearts. That day was the day we realized that God had chosen us for a new life."
Six months after Djido and Abdraman became Christians, a local imam reported them to the police, and they were arrested. Djido's family didn't visit him in prison; neither did Abdraman's. They would have gone without food if not for an acquaintance who worked at the prison and brought them meals. After three days, lacking any evidence of illegal activity, the police chief let them go.
But they could never go back to the way things were before.
Unlike many Muslims who convert to Christianity and are kicked out of their homes, Djido's family let him stay; however, he was no longer treated as a son.
"...it wasn't the mature believers who faced the worst hardship. Most persecution fell on new converts, specifically those who converted from Islam.
"Harder than being jailed is being an outcast from society, from your family," Djido told me.
Djido's parents revoked their co-signatures on his motorcycle lease, forcing him to abandon his taxi service — his only source of income. Worse, they stopped including him in important family conversations. Even as I interviewed him, Djido had just missed his brother's wedding. No one had told him his brother was getting married.
We talked for a long time, relying on two interpreters to relay every sentence from Arabic to French to English and back again. We chose our words carefully, passing them to each other like fragile parcels shipped across a great distance.
Sometimes I wondered if I was losing Djido in translation, but slowly it became clear that my incomprehension lay at a much deeper level. I would glance down at my interview questions and feel suddenly embarrassed by my crude attempts to understand his life. Were you scared when they threw you in prison? How did it feel when your family disowned you?
Djido had known Jesus for barely a year when we met, but the losses he'd suffered surpassed anything I'd known in more than 20 years as a Christian. Talking with this man who was so recently born again, I felt concerned. I wondered if he would be able to keep his newborn faith.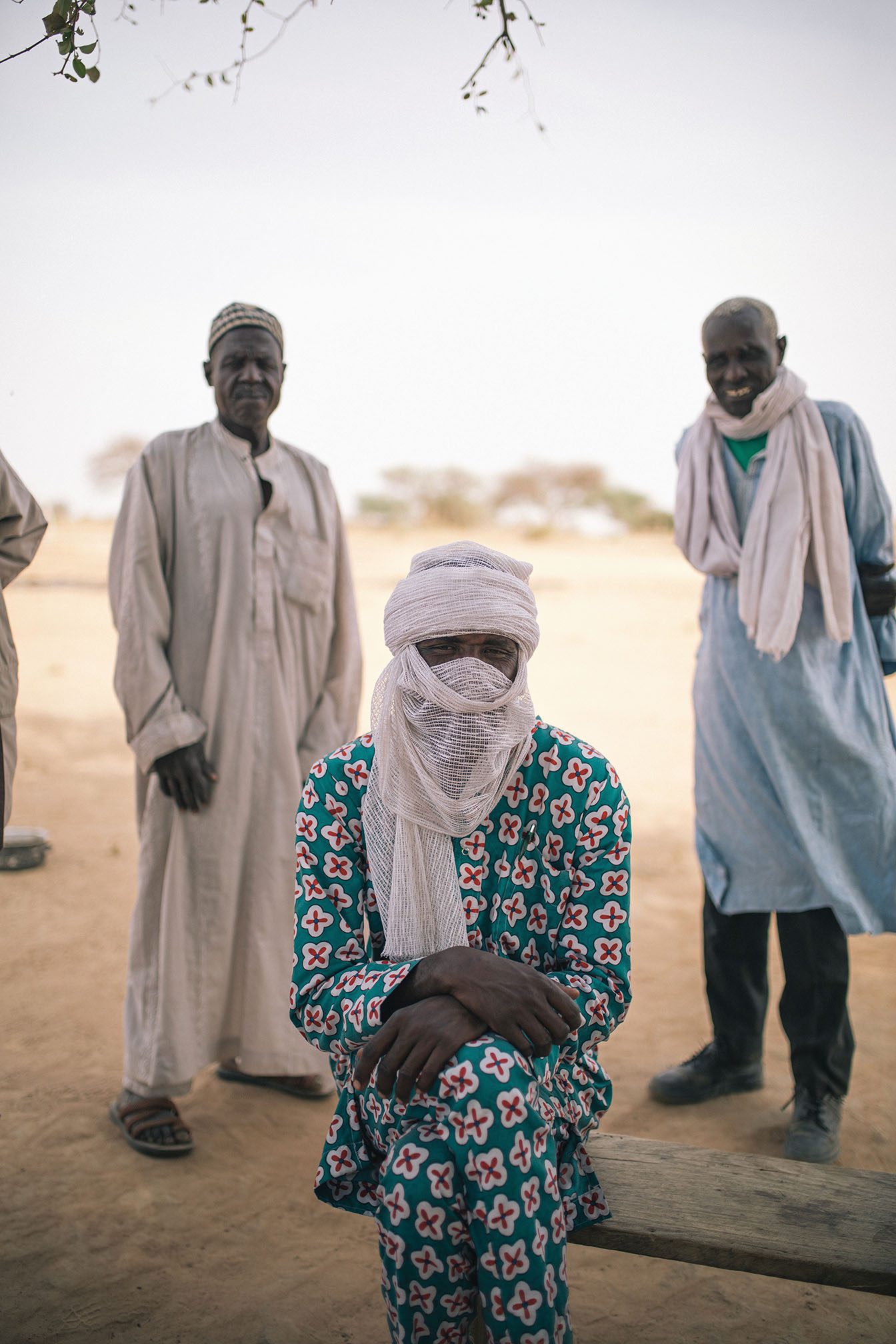 Abanga Baday, Djedde Rajil and Thomas Kalaytane (left to right) are Every Home missionaries and partners who are sharing Jesus' love among Muslims and unreached peoples in Chad.
GARFA
Before visiting Chad, I'd thought that persecution was for mature believers. It was the masters' course in Christianity — Paul the Apostle stuff. But in Chad I found that it wasn't the mature believers who faced the worst hardship. Most persecution fell on new converts, specifically those who converted from Islam.
This is no surprise to Bella Assane, Every Home Ministry Director and my guide in Chad. Raised as a Muslim and kicked out of his home at a young age for choosing to follow Christ, Bella understands the price that new believers must often pay for their faith. He wants to make that faith available to his entire people.
As part of the Oikos Initiative, Bella is dedicated to reaching every home in his nation with the Gospel — including the homes of more than 6 million Muslims. He has supported Djido on his discipleship journey and is discipling believers throughout Chad in partnership with the local Church.
Everywhere Bella took me, he introduced me to new converts — baby Christians who already faced situations that seemed far beyond their spiritual maturity. When a woman in N'djamena became a Christian, her father retaliated with physical abuse. When a man in Dourbali became a Christian, his wife was taken away by his community. Outside a dusty town called Ati, I met a man who had fled his village after barely escaping a severe flogging.
A short hop in a 10-seater plane with Mission Aviation Fellowship took me to a village called Garfa, where Bella introduced me to an entire community of new believers. I visited the home of Ahmat Maouloud and Am-Baladen, with their six children. Beds were elevated along one wall of the hut, with enough room for all eight members of the family if none of them cared about personal space. As we talked, a brown calf kept poking its head through a curtain that hung over the doorway, and I thought of the customs form I would have to fill out later (Have you been in close proximity to livestock?).
"When we believed, the suffering started," Ahmat told me.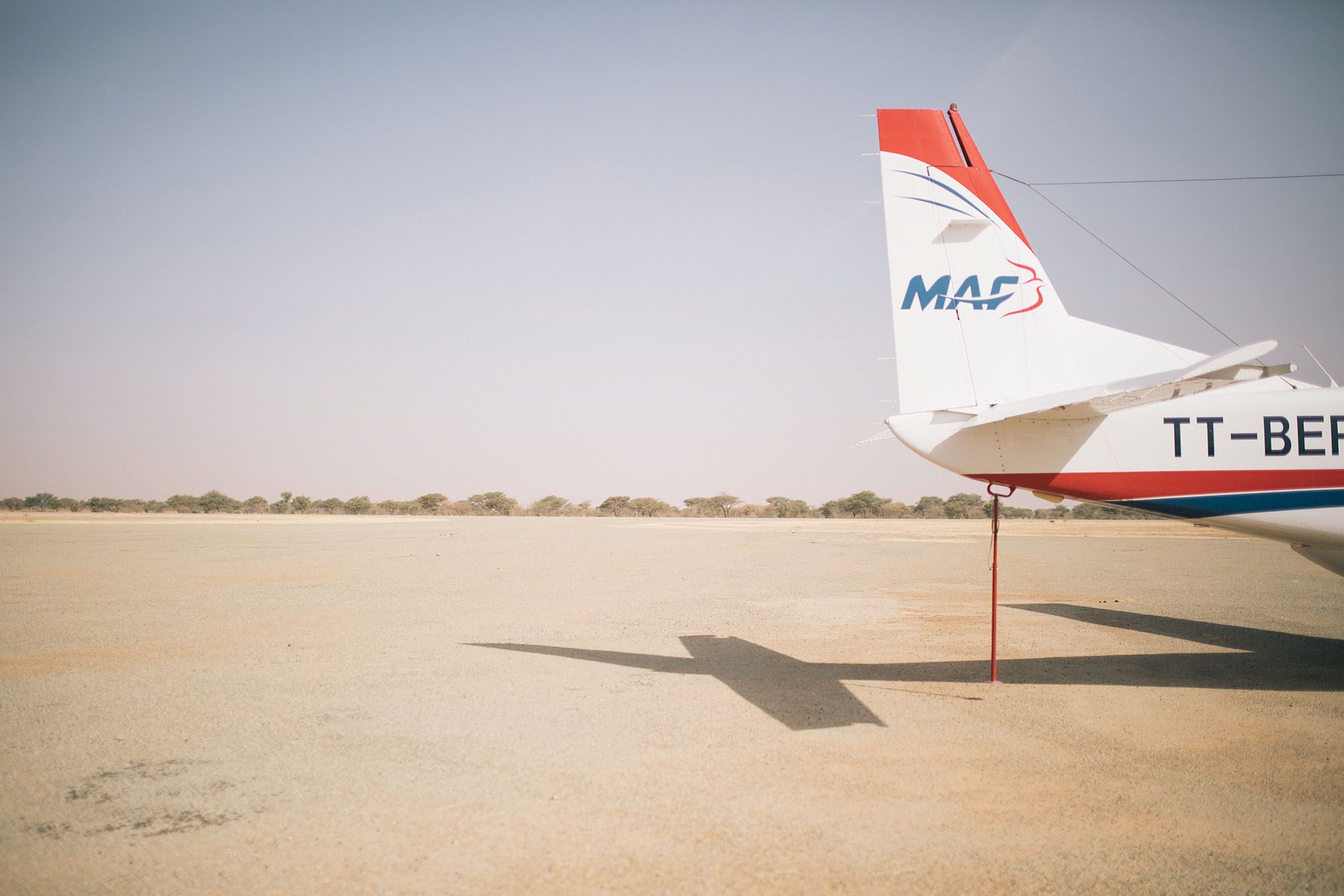 ABOVE: We are thankful to Mission Aviation Fellowship (MAF) for flying us to this remote part of Chad. RIGHT: Ministry Director Bella Assane (left) stands with an Every Home volunteer after landing near Garfa.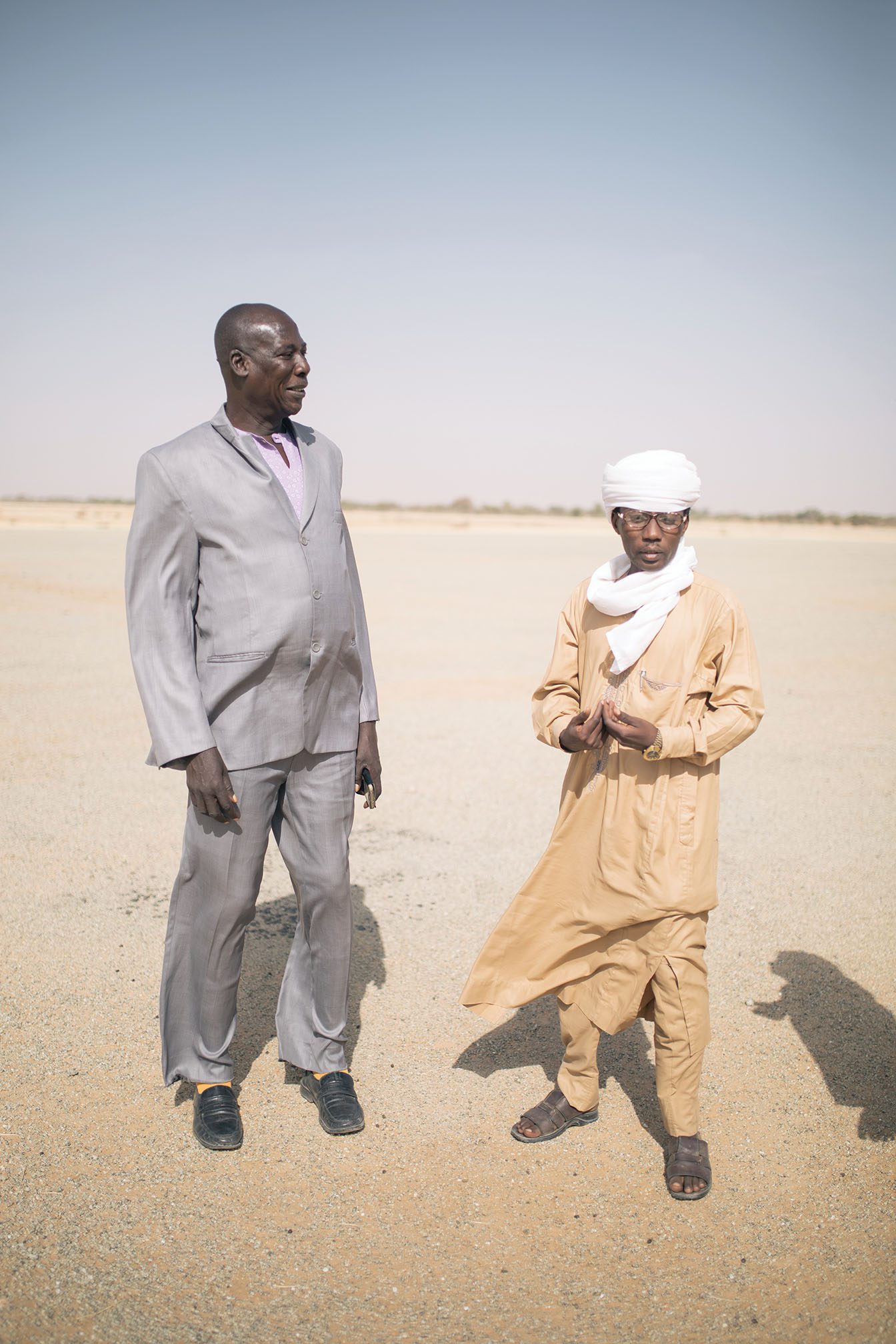 At first there were only two Christian families: Ahmat's and one other from a nearby village. They partnered with Every Home for Christ and started sharing the Gospel village to village. Then the authorities burned down the building where they stored their gospel literature. By that time, there were eight other believers. All of them were brought before the religious leaders, harassed and imprisoned. This happened multiple times, until they were finally forced to flee their homes.
Bella described that day to me later: "They walked out of the village, the wives and husbands holding hands with their children, with nothing."
In Garfa, they started new lives. They shared the Gospel in nearby fericks — nomadic villages — and their own village grew as new believers joined them. They cultivated a new life, one that mitigated how much they had lost.
"If you lack something, your brother, if he has it, will share with you," Ahmat described. "When one of the brothers is struggling with his farm, we all go and help him. Before, we were all living every man for himself. When we became Christians, we learned how to be together and share."
"When we believed, the suffering started."
The village of Garfa is home to more than 70 families who were forced to abandon their homes after they became Christians.
But then Ahmat grew somber. He told me about a friend who had just gotten in a serious accident and was bedridden. The community had attempted to collect enough money to send him to a doctor, but they had come up short. Because they were barred from doing business with Muslims, farming was their only livelihood. They didn't have anything extra.
"This is one of the consequences of our suffering," Ahmat said. "It affects your ability to practically express love for people. We want to, but we don't have the means."
Outside his home, the sun started to set. The brown calf started in through the door again, and Alamine, one of Ahmat's daughters, grabbed its ear in her tiny fist and tugged it outside. It was hard to imagine all the ways her life had changed because of her parents' decision to follow Jesus.
I asked Ahmat if he ever regretted his choice.
"We have no intention of going back to the way things were before," he said. "There is no glory without paying the price."
THE CHURCH
I met more than two dozen Muslim Background Believers in Chad. Not one had met Jesus within the four walls of a traditional church.
"You can't come and build the pulpit and the church and all that," Bella Assane explained to me. "It will never work in these communities."
For Chadian Muslims, a traditional church service triggers fears of western influence. Sitting in chairs feels uncomfortable to worshipers who are accustomed to kneeling on mats. Elevating the pastor on a platform feels similarly foreign.
Meanwhile, the Church must wrestle with its own prejudices, stemming in large part from propaganda spread during the Chadian civil war. During this decades-long conflict, political leaders weaponized religion, and many Christians came to perceive Muslims as their enemies.
Prejudices like these hinder the spread of the Gospel. When Muslims will not enter a church building — and Christians are afraid to leave it — the Good News languishes. The believers I met who had managed to cross these boundary lines shared one thing in common: They had all ventured out of their churches to engage with Muslims where they lived. In return, Muslims had learned to open up and trust them. These relationships become the source of ongoing discipleship.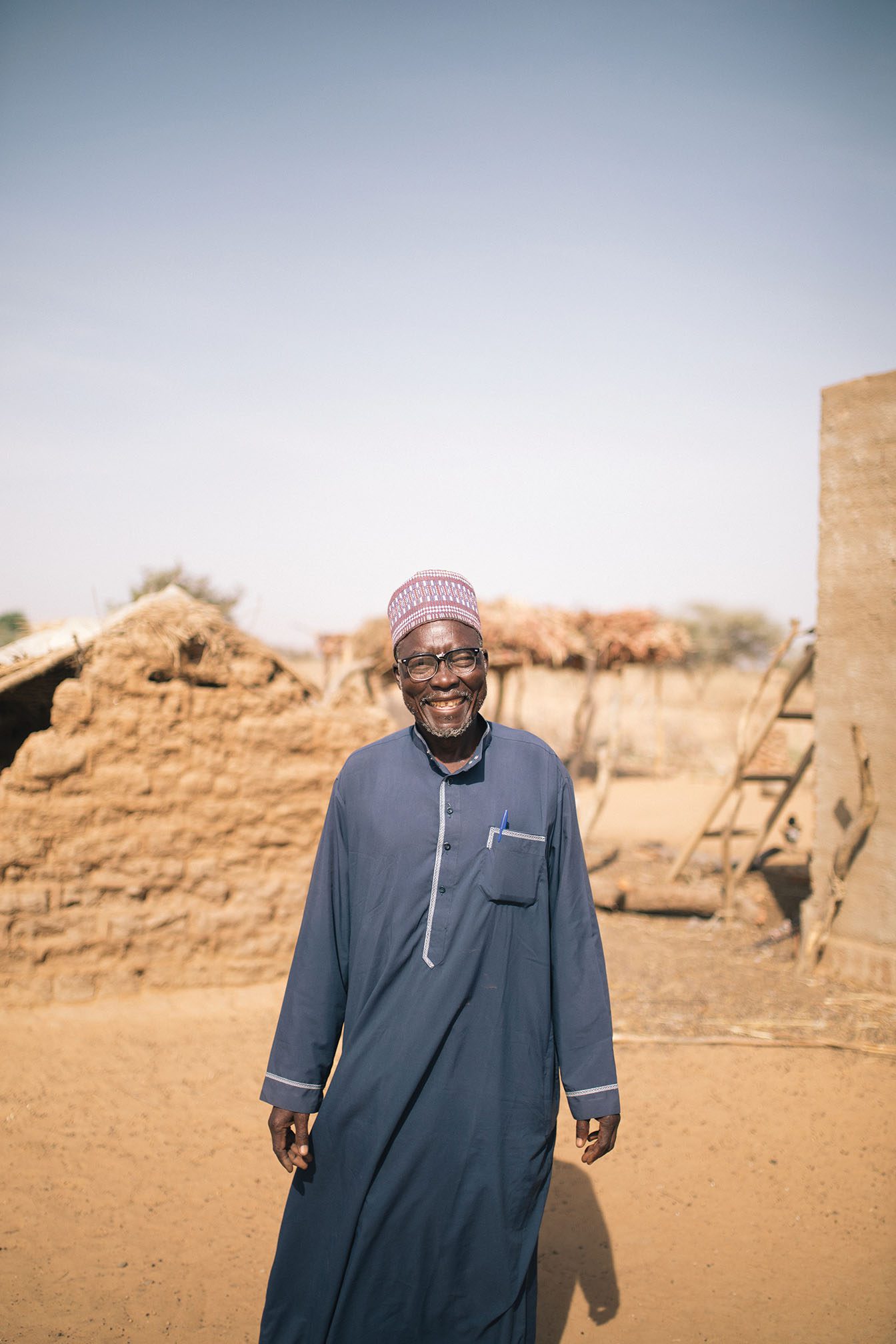 Pastor Musa is an Every Home partner. He disciples believers from his base outside Dourbali, Chad, working primarily among the Fulani tribe.
In Dourbali, Djido routinely walks two miles to meet with Pastor Musa, a local believer and Every Home partner who disciples him. Often, Djido makes this journey two or three times a day. Roads close during the rainy season, and water rises to chest height in some places. He slogs through.
I had a chance to chat with Pastor Musa, and I was impressed by his heart for Muslims. I can't say anything about him that would top his own words:
"If you asked me the question, 'Who is Pastor Musa?' I would tell you — if we are sitting like this and we are talking, and somebody came and said, 'There are some nomads over there,' I would leave you all and I would go and try to reach them. This is who I am. This is my calling."
Pastor Musa is not a pastor in the traditional American sense of the word. He has no pulpit. His flock is scattered over a vast territory. And yet, he is a vital part of the Chadian Body of Christ, exactly the kind of person Every Home for Christ looks for in its partnership with the global Church. His passion compels him to seek the lost outside the four walls of a church building.
"It calls for some little sacrifices," Pastor Musa told me, a playful note in his voice. "Sometimes you have to walk miles. There is nothing to eat. You are tired. Sometimes you are trekking in the wild, the rain is falling, and you have to stay under a tree, waiting for the rain to pass."
For Pastor Musa, the pain is worth it. He loves seeing people's lives change.
"There is a complete turnaround," he told me, smiling. "We can see them starting to love other people. We can see them stopping bad behaviors that they used to have. They are meek under persecution. They reach the point where they get the understanding that now they have found the truth — a truth worth dying for."
Last year, Pastor Musa moved to a deserted place outside Dourbali, a crossroads where he has access to several nomadic Muslim people groups. When the taxi first dropped him and his family off at this site, the driver asked if they were crazy. There was absolutely nothing there. But Pastor Musa knew that to reach nomads, you have to be willing to go where no one else goes.
CAMEL CARAVAN
My team hoped to intercept them somewhere in the wilderness, en route to a distant ferick. We drove off-road across a desert expanse, checking all the popular spots (a watering hole, a cluster of trees) and consulting local experts (shepherd boys who pointed generally that way).
It took us half a day, but miraculously, we found them. They appeared before us like a mirage, the camels loping slow-motion on spindly legs, the riders stoic, one arm raised in greeting, enthroned like ancient kings on the red and gold carpets that became their bed mats at night. The sight of them made me giddy.
The community in Garfa had formed an Every Home camel caravan of traveling evangelists. If that sentence initially strikes you as baffling, join the club. I spoke with Soumain Abchanab, a camel rider whose favorite camel was Akaresh (faithful, can go for days without water). He explained to me that they were on a three-month journey to take the Gospel to various fericks in the region.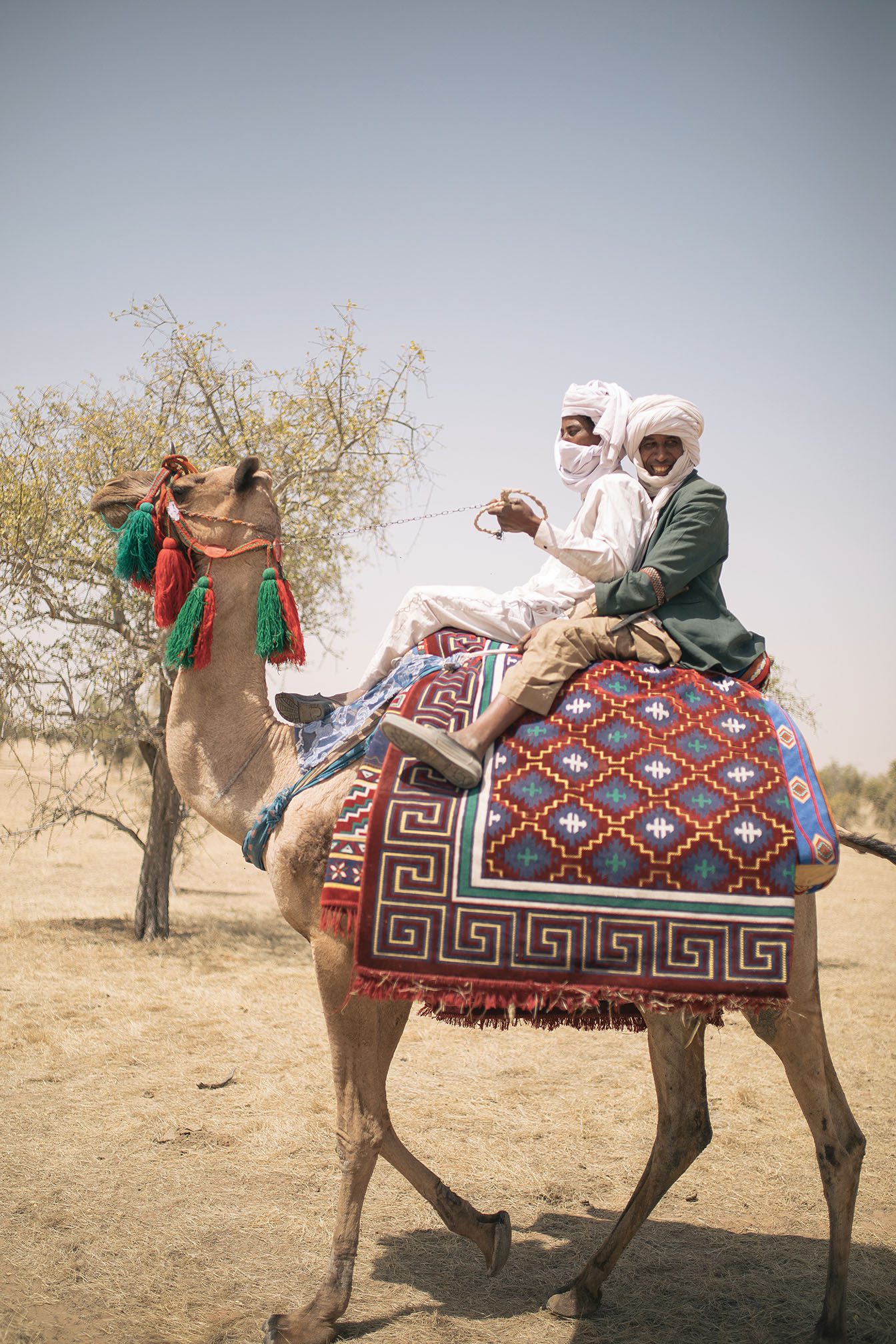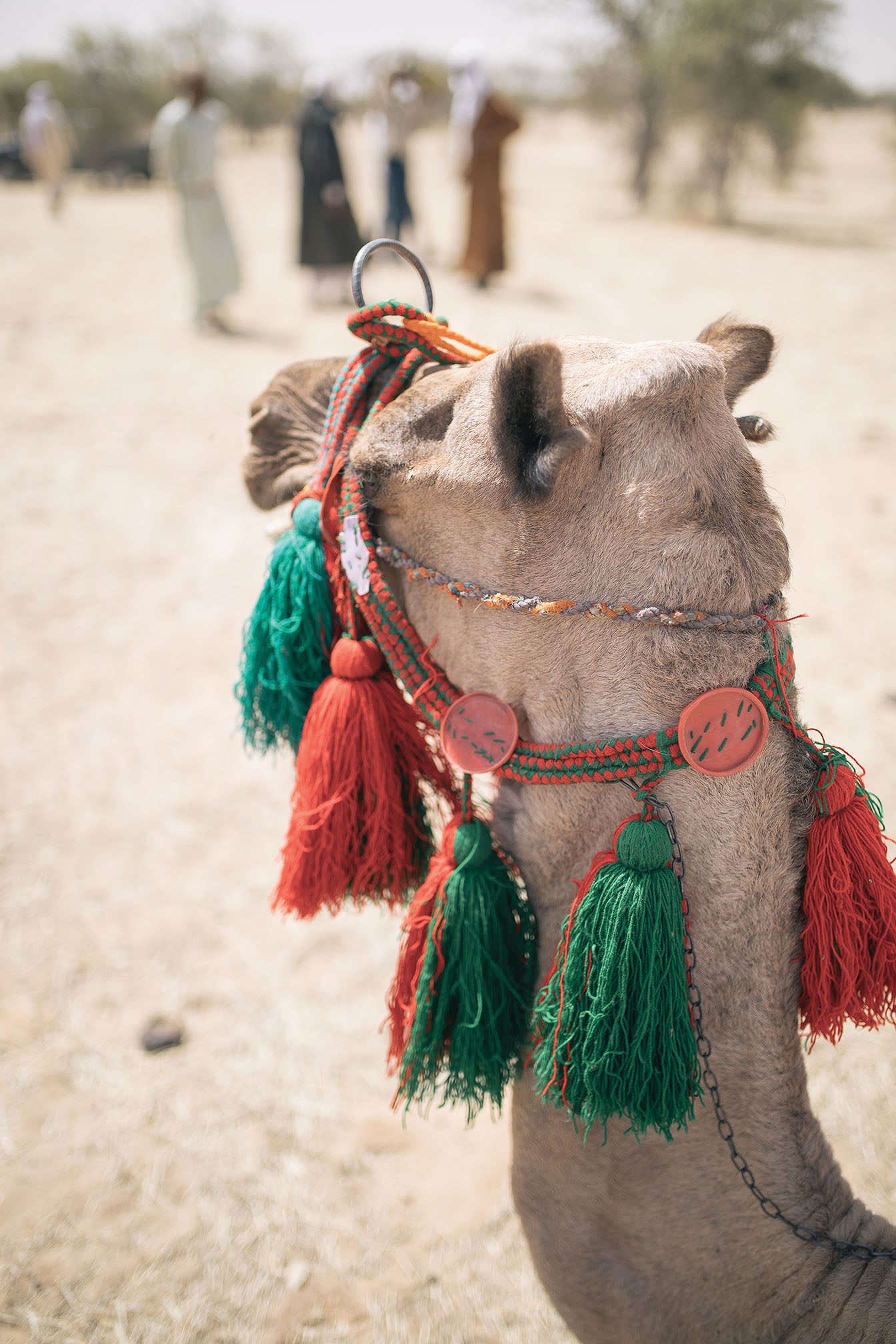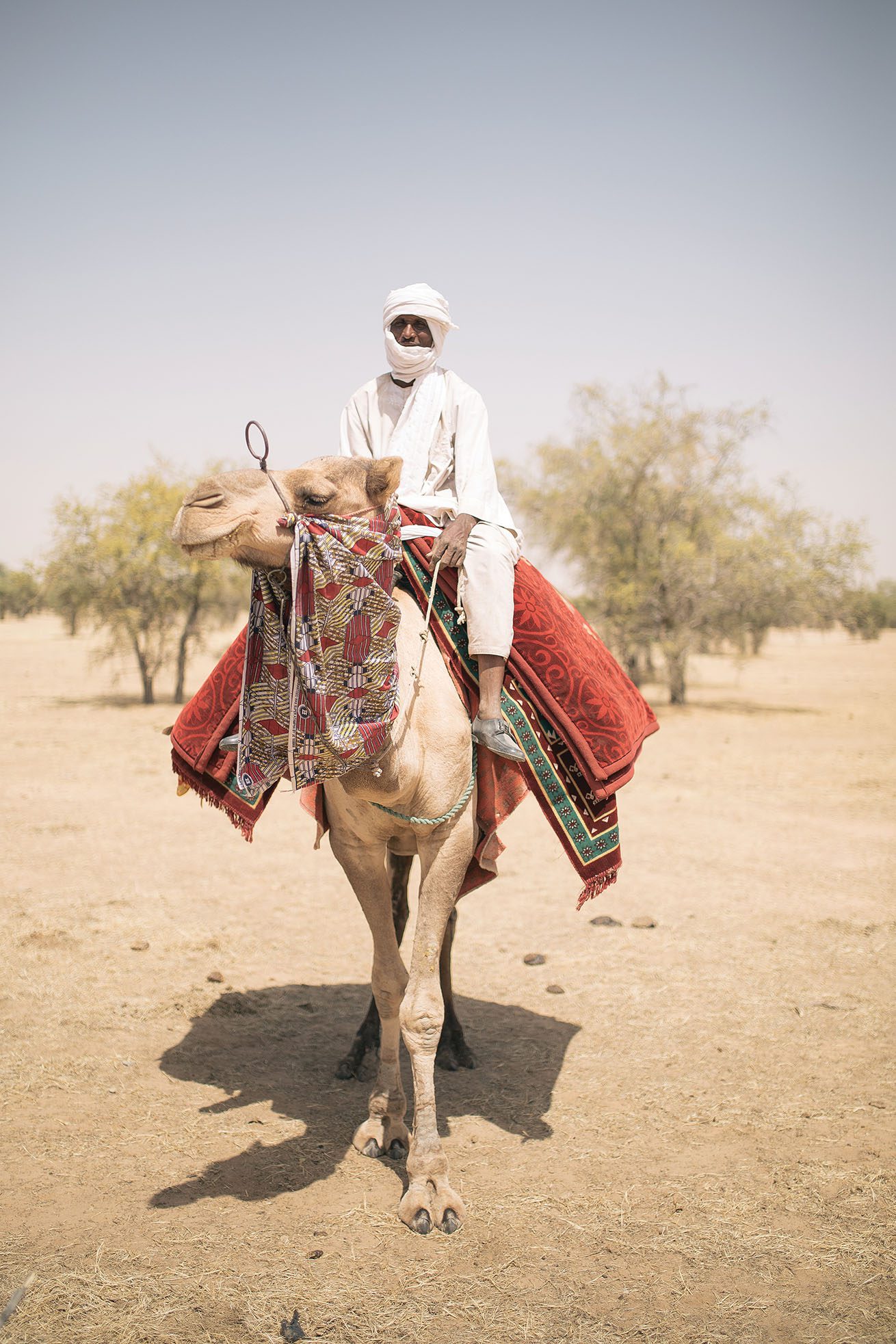 "Why use camels?" I asked.
He gave me a brief answer about how these fericks could only be reached by camel, but he might as well have waved his arm and said, "Look around you." Clearly, this was camel territory.
Our visit was limited as the camel riders needed to continue on their way while the sun was still up. I watched them disappear into the desert like ice cubes melting in warm water. I couldn't imagine where they were going.
The youngest camel rider was 14. When I returned to my hotel, I knew he was still out in the desert with his fellow travelers, exposed to the elements. He would continue like that for several months, a boy with a monumental mission.
During my time in Chad, I'd seen children do all manner of surprising things. I'd seen unattended toddlers stoking a campfire and a scrawny boy riding solo on a camel. I'd seen kids — kids who in America would be scolded for running up the slide at recess — steering wooden carts behind a mule, jostling down the road on some unknown quest.
Observing these children, I realized they could bear much more than I expected. Their families depended on them, and they rose to the challenge.
They reminded me of all the new believers I had met.
New believers in Chad must shoulder a heavy load, one that might seem too large for children in the faith to bear. But they are not alone. They have found a family that offers strength and support, a family that is going forth with a common mission. Their vision of the Church is a generous one, sending them out of familiar territory and into contact with people who will often reject them.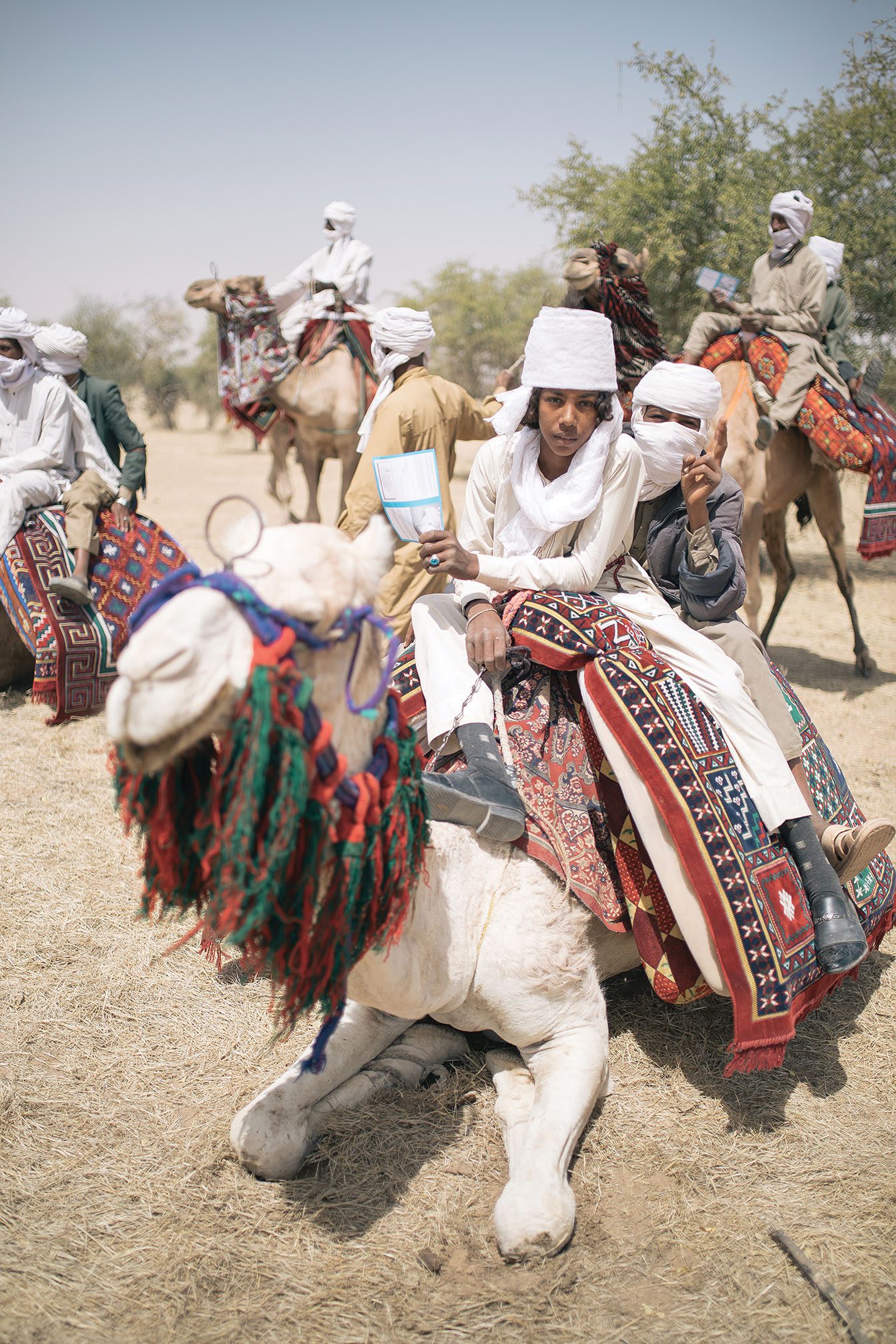 They are young believers, babies in the faith. They are mature believers, leading the way. They are outcasts from their families, resilient in the midst of scarcity. They are former Muslims, compelled by love for Jesus and for those who have never heard His name.
They are bold and resilient — resilient as children. They are keeping the faith.