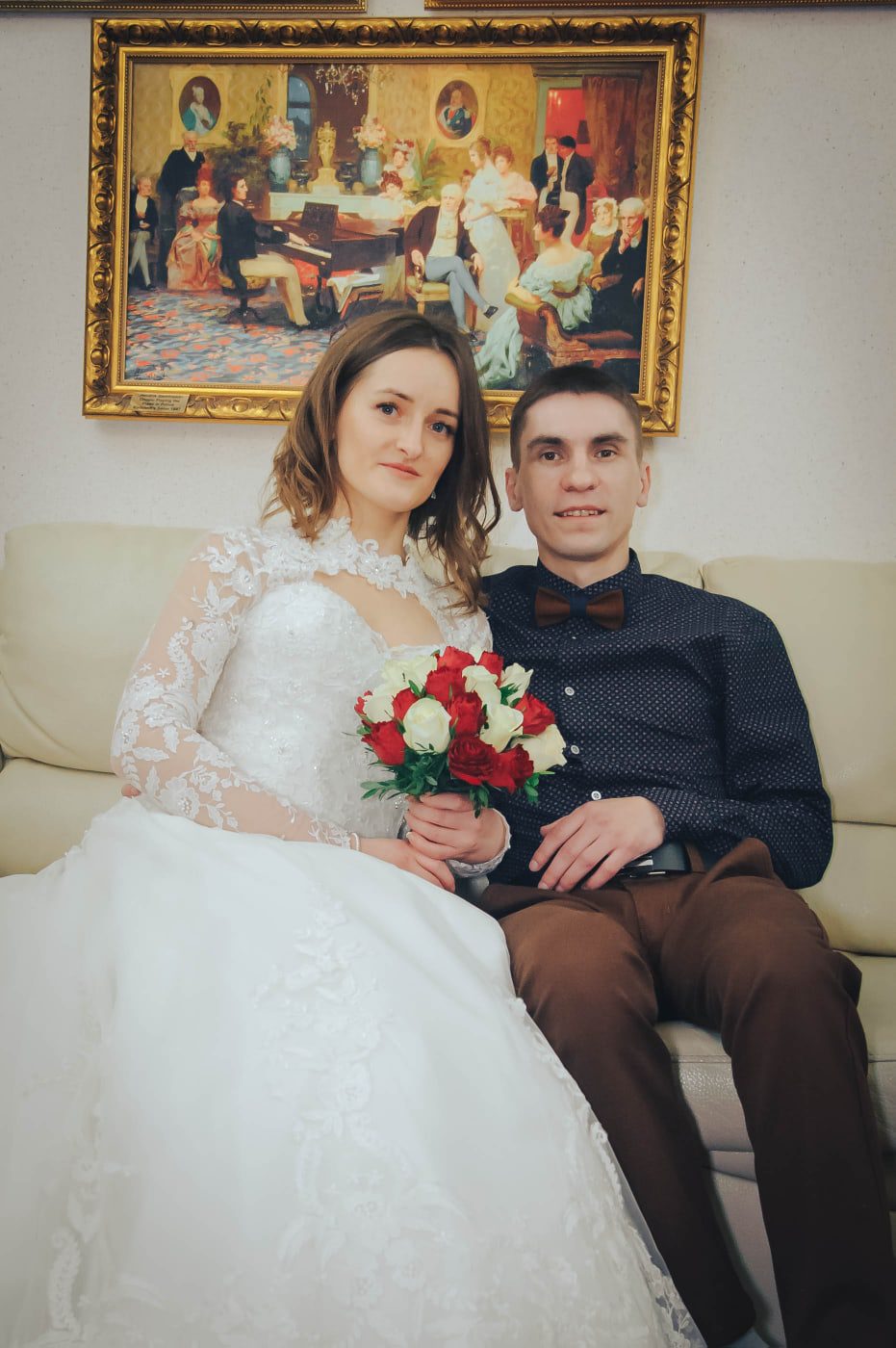 Alexander was planning to end his life. He was even shopping for a rope.
"I'm not an emotional person," Alexander confides. "But I was so disappointed in this life that I wanted out."
Death was at Alexander's door. So, with his young life hanging in the balance, he prayed a desperate prayer: "God, if you exist, do something!"
Three days later, a young woman named Ksenia joined her church youth group for an Easter outreach to share the gospel in her Russian community.
"Every Home for Christ had printed great booklets," Ksenia says. "My friend Lera and I were handing out booklets and talking to young people."
It was during this outreach that Ksenia crossed paths with Alexander. Flashing her bright smile, Ksenia told Alexander that God loves him — but Alexander just tried to pass her by.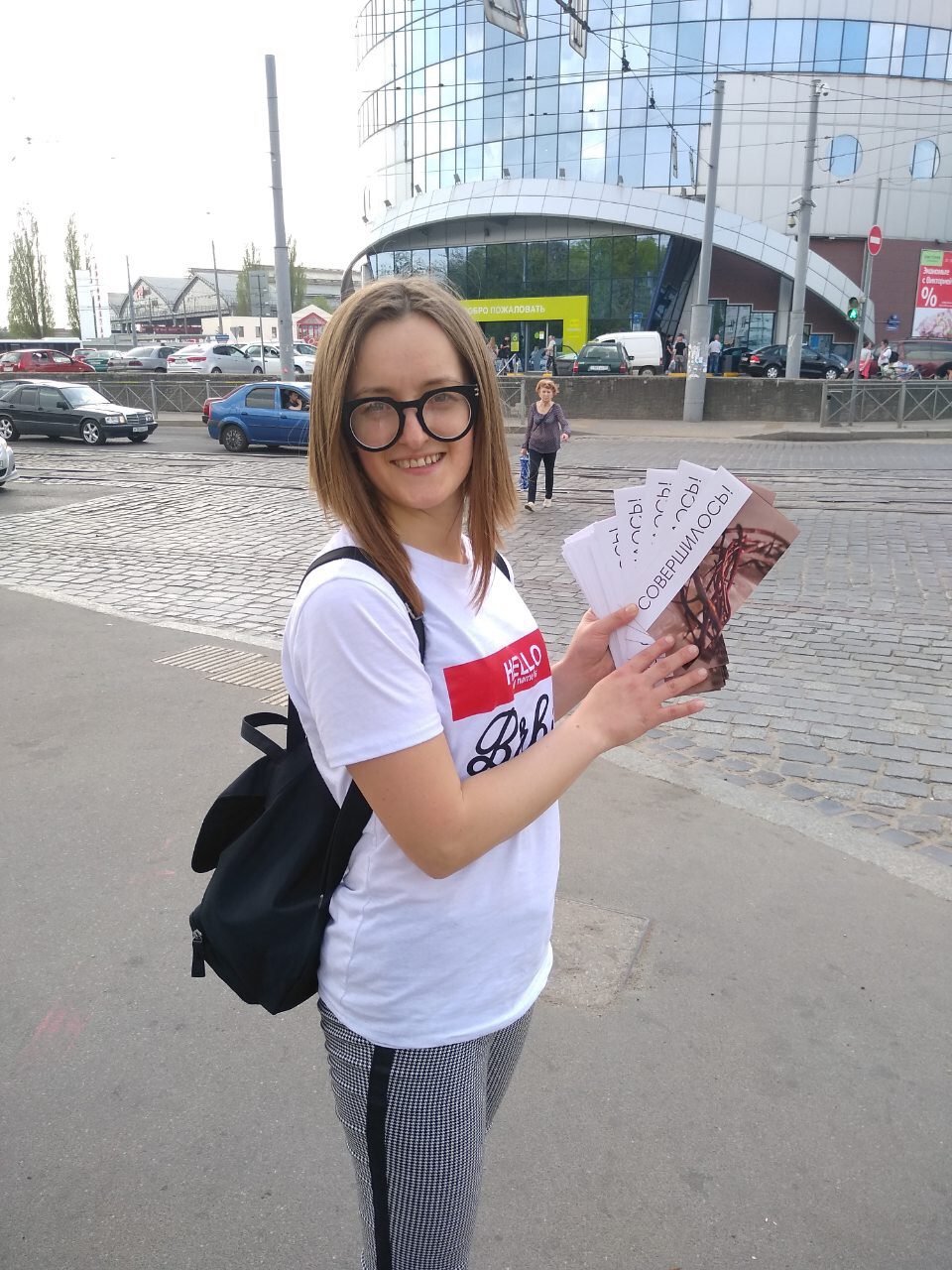 Ksenia met Alexander during an Easter outreach.
"I don't know why, but I blocked his path," Ksenia says. "I remembered a verse from Scripture, 'Do not worry about what you should say,' and the Holy Spirit spoke for me!"
Alexander listened timidly as Ksenia told him that God is a loving Father. Then, she gave him a piece of Every Home literature with her phone number on it. Ksenia suggested they meet again to answer Alexander's questions about God.
"He rudely said, 'No!'" Ksenia remembers, "but he took the booklet."
"I'm very glad that I met you… I can now find the strength to not despair and to live."
Over the following days, Ksenia prayed for Alexander. Then, to her surprise, her phone rang. "Hi," Alexander said. "I'm ready to meet."
When they met again, Ksenia shared her testimony with Alexander. To him, she was a girl with burning eyes, even a little crazy, but they became fast friends and met again. After their third meeting, Alexander sent Ksenia a text message:
"I'm very glad that I met you… I can now find the strength to not despair and to live."
Alexander put his faith in the love of Jesus! He joined Ksenia's church and became active in the youth group. Then, several months later, Alexander proposed. He and Ksenia are now married!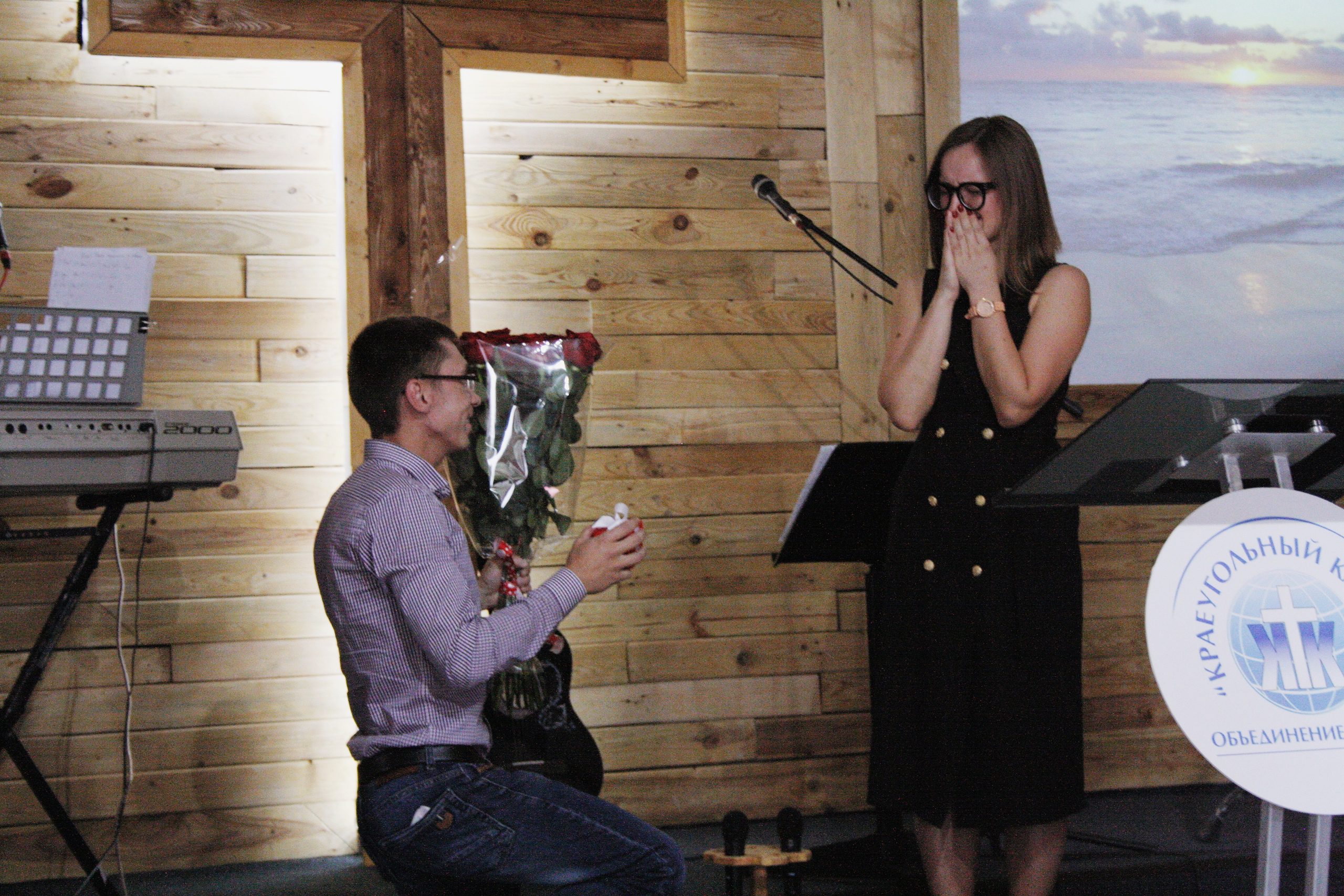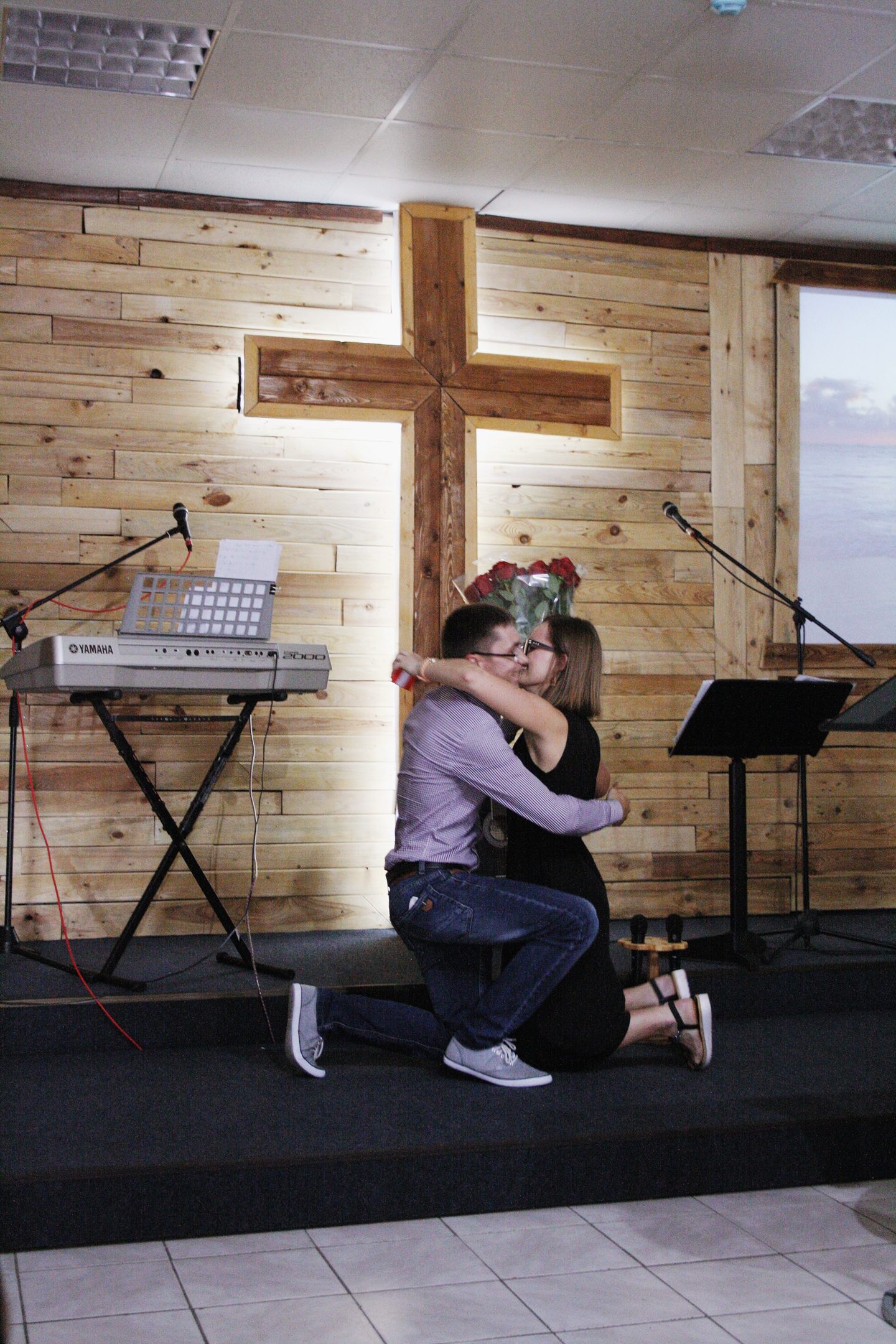 "I want to say a huge 'Thank you!' to Every Home for Christ for the Easter booklets," Ksenia says. "Alexander has found a new life in Christ — and I have found a husband. Thank God for his surprises!"
The greatest surprise of all time happened on that first Easter morning. Jesus rose back to life, conquering sin and death forever. It's this truth that gives hope to the world — hope to people like Alexander. The love of Jesus rescued him from the grip of death, and with your help, even more lives can be rescued.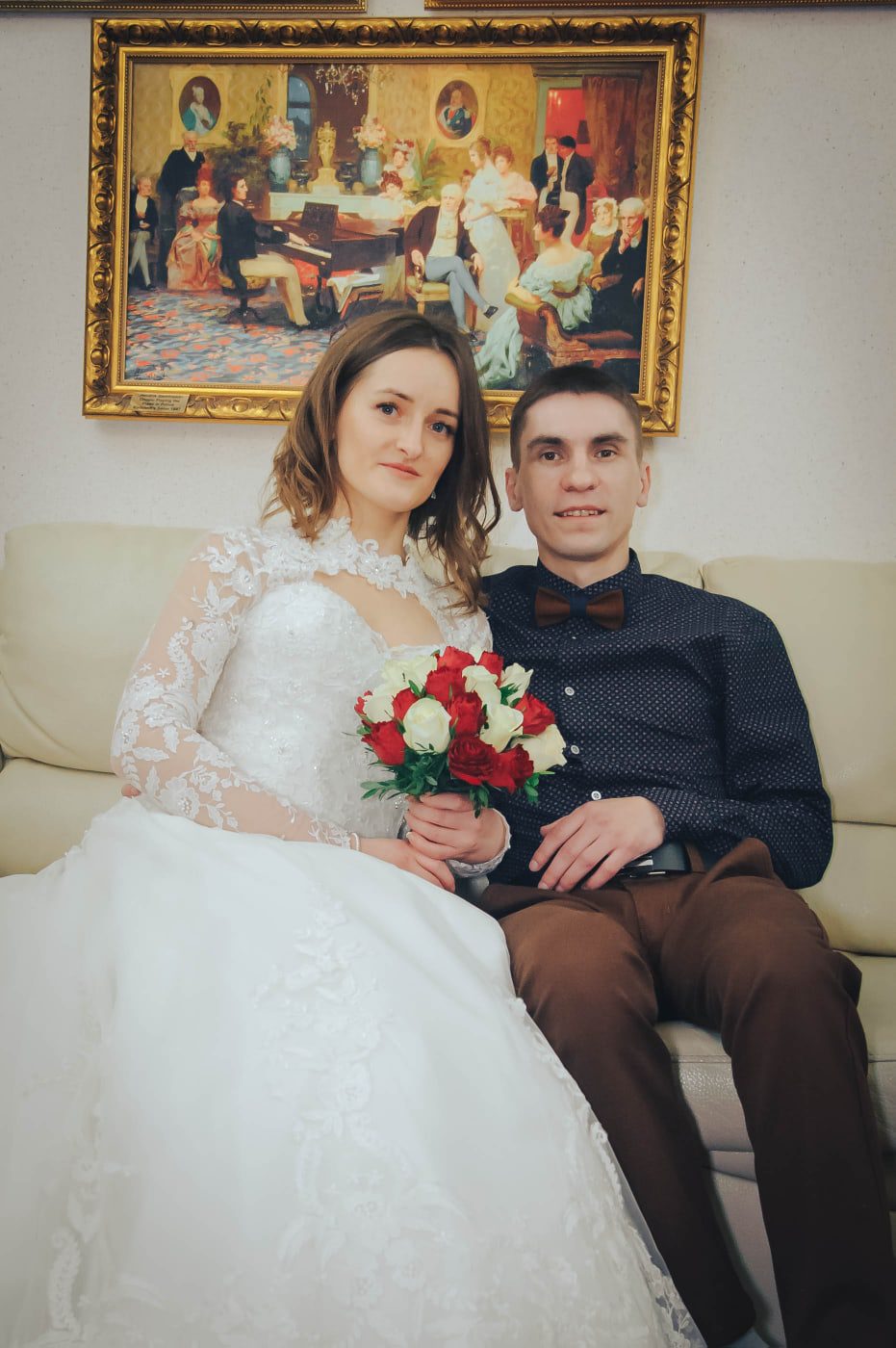 The most urgent need in the world today is for more people to hear the gospel. And Easter is a perfect time for them to hear it.