The Pastor and the Prodigals
A Testimony from our New Ministry in Guatemala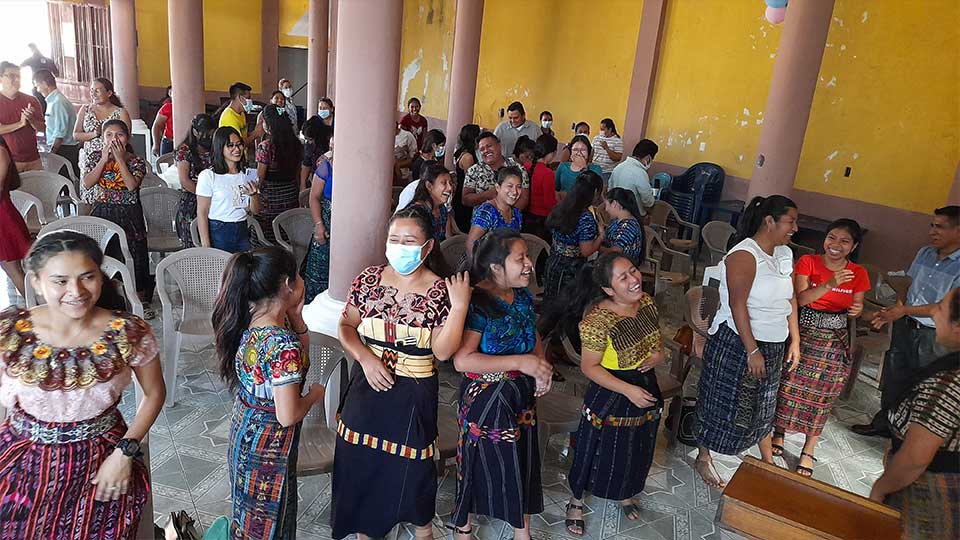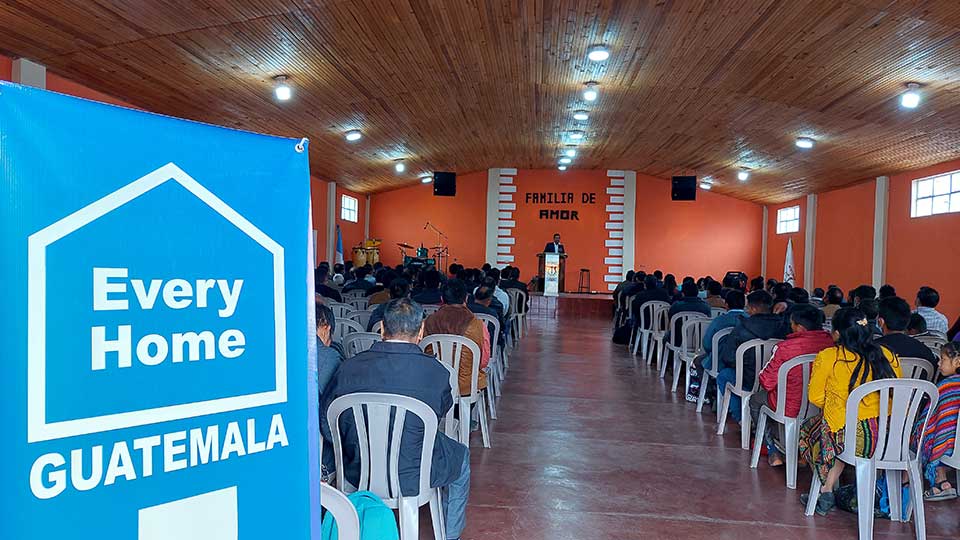 God heard an abandoned child's cry and sent a believer to search for her and her lost parents.
Promises Broken, A Promise Made

Twenty years ago, Gloria's father, Juan Locario Tzunux Ajpacajá, left his family to be with another woman. Gloria's mother, Lucía Macario Bulux, then left to be with another man. Gloria didn't have brothers or sisters to turn to. Her whole family had abandoned her.
"Seeing her parents separate from her and take different paths," the Every Home team shares, "Gloria decided to leave her village and seek refuge among the gangs of Guatemala City."
Young, lonely, and heartbroken, Gloria sank into a haze of drugs and drifted with the current of broken, lost people who settled under the bridges of Guatemala City.
But then, one day, a pastor who partnered with Every Home found Gloria and shared the love of Jesus with her.
"If I see that Christ unifies and restores my home, and I see my parents serve him," Gloria answered, "then I will give myself to Christ and serve him."
It was a huge "if." Could Jesus fix something so broken?
The Parents

The pastor traveled to Gloria's hometown to seek out her prodigal parents. He brought an Every Home gospel booklet titled "The Family in Crisis."
Gloria's parents were living in different places, but the pastor found them and shared the story of the Prodigal Son with them from the gospel booklet.
"You need to return home and restore your family relationships," he told them.
The pastor returned the next day and the next to talk with Gloria's parents. Eventually, the power of the gospel worked in their hearts, and they agreed to forgive each other, reconcile, and return home. They called their daughter to tell her that God had restored their home and they wanted her to come back and live with them.
It would have been understandable, perhaps, if Gloria had refused to speak with her parents after all the pain they had caused her. But Gloria didn't wait.
"She did not think twice," the Every Home team shares. "She borrowed money for a bus ticket and returned home."
The Answered Prayer

As soon as Gloria arrived at her parents' house, she could feel that something was different. She called the same pastor who had first told her about Jesus' love and helped her parents reconcile.
"I want to change because God listened," she told the pastor. "I did not even know what it means to pray, but God heard my wishes. I have decided to give my life to the Lord Jesus Christ."
God heard an abandoned child's cry and sent a believer to search for her and her lost parents.
Gloria asked the pastor to baptize her in a public place so she could give her testimony and share what God had done in her home.
Now, Gloria is taking classes on evangelism. She will go back to Guatemala City, to the other children lost to drugs and gangs under the bridges.
Every Home for Christ opened a new ministry in Guatemala at the end of 2021, and we are already seeing significant spiritual fruit. This is a testament to the passion and relentless commitment of our new Every Home team, led by Andrés Moisés, to reach every person in their nation with the truth and love of Jesus.