In our offices at the Every Home for Christ headquarters in Colorado Springs, we keep a large map on the wall. It's a map of the world layered with the faces of every local ministry director. These faces capture only a segment of the entire Every Home fellowship, but they are an ever-present reminder of who we are: a massive global community dedicated to loving our neighbors and empowering each other, in our unique contexts, to carry the hope of Jesus to every person in the world. We are the Church, called to serve the Church, to be the Church, around the world.
When Bethany and I first joined Every Home for Christ over a decade ago, we had little context for the ministry or understanding of its vision. We were simply responding to an invitation from a leader we trusted and following the voice of the Spirit inside us. We had history in ministry, experience with missions, and a vague sense of the type of calling to which we would give our lives. But the moment we saw that map, and the diverse faces that represented this global family, we knew we were joining a cause we could serve wholeheartedly: a ministry dedicated to serving the local church to do what God has called his people, universally and locally, to do.
What makes Every Home unique — and, personally, what makes it worth devoting years of our lives to — is that our vision holds in tension two primary commitments: a commitment to "all and every," and a commitment to the local church. Ours is a God-sized mission that includes everyone and is committed to working through God's people to embody his love. It's the whole world map, and it's every face on that map.
In theory, we could reach every person on earth with some form of a gospel message quite efficiently by removing local human messengers. We could use the internet, social media, radio, and mailers. There would be difficult areas, but we could — systematically — get it done.
But the crux of this vision is its unwavering commitment to both — to create space where the local church and the call to "all and every" collide. In practice, this means our vision starts with the Church, extends to every person everywhere through the local church, and ends with the Church. It's circular. It's a story with a beginning, middle, and end — on repeat.
The story begins with the local church. It begins in the particular: local believers and Christ-centered communities who are actively engaged in loving their neighbors. It begins with personal encounters between people who share language, culture, folklore, boundaries, and context. It begins, quite simply, with people who have the capacity and commitment to truly see their neighbors with the heart of Jesus.
Practically speaking, this can take many forms. We might serve a local church through resources, training, or discipleship. We might serve them through unifying community organization or local initiatives that embody the love of Jesus. We might serve them through prayer or relationship. Whatever the expression might be, we are looking for local churches already engaged in the Spirit-led restoration of their communities, and we are looking for meaningful ways to serve them.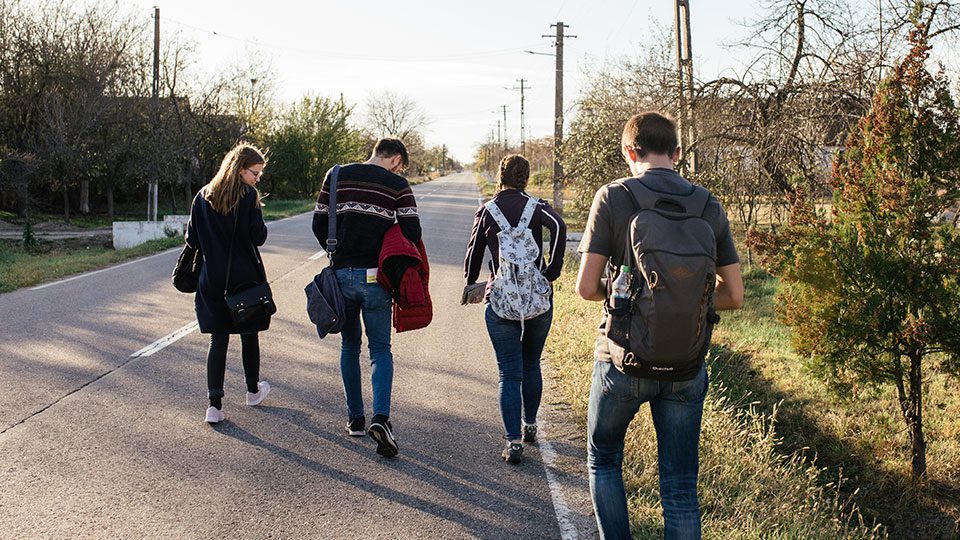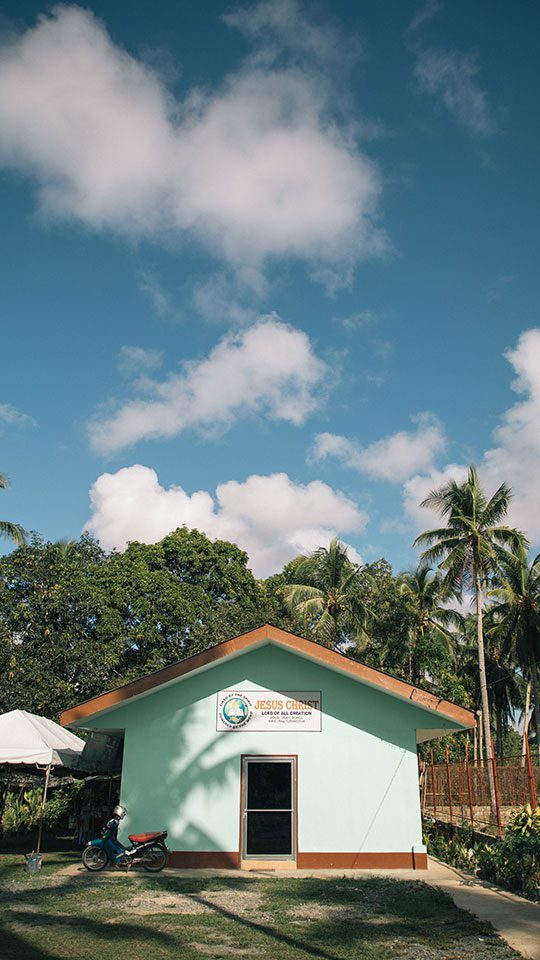 The middle of our story extends to the ends of the earth. It is the Every Home heart that beats for the dignity of — literally — every person, everywhere on the planet. It is a driving belief that every person deserves to know that the love of Jesus exists, personally, for them. And it is the bold insistence that this is possible. That insistence is inextricably linked with a conviction that it is possible only through the local church. The family of God, actively united in loving the world, is the only way the world will know that love.
In short, the middle of our story is all and every, through the local church.
In practice, this means we are supporting and engaging local churches in any effort to carry the love of Jesus beyond their walls to people who need it. It means we are strategic about reaching people and communities who fall beyond the reach of traditional ministry, people who live on the margins of society. It means we are an evangelism ministry devoted to "evangelizing" not just a message, but a holistic invitation to belonging — abundant life — in the kingdom of God.
Our story ends, and begins again, back in the local church. We believe the love of Jesus is most fully known in the community of his people. That means, for us, that the work of evangelism is not just the delivery of information or a solicitation of belief. It is an invitation to see and respond to a love that moves us toward healing and wholeness on a personal and universal scale — and it does so by bringing us together and opening our hearts and hands to one another.
That means we are always looking to connect people back to local churches. It means we initiate the establishment of local communities in areas where no local churches exist. It means one of our primary metrics for success is extremely difficult to track: the number of people local churches reach and then integrate into their local fellowships. It means lives changed through connection in the family of God is the whole game.
Jesus said, "I am the true vine, and my Father is the vinegrower… I am the vine, you are the branches. Those who abide in me and I in them bear much fruit, because apart from me you can do nothing" (John 15:1; 5, NRSV).
It is the Every Home heart that beats for the dignity of — literally — every person, everywhere on the planet.
The life of our faith has always been an invitation to willing dependence — to healthy entanglement with the heart and people of God in community. We belong not to an organization, but to a living organism, the Body of Christ. This means our calling will never be simple. It will never be linear. It will never be something we can control. It will be an invitation, not to achieve a goal or complete a task list, but to surrender, infinitely, to that willing dependence and healthy entanglement with the heart and people of God in community. We are branches on the Vine in a vineyard beyond our imagination, and all we can do is trust the Vine and the Vinegrower as we learn to bear fruit.
At Every Home for Christ, we practice this dependent, entangled life of faith around the world — for the sake of "all and every," for the sake of the local church, for the sake of the healing of all creation. Our calling is to stay faithful to this cycle of redemption until everyone, everywhere, knows the love of Jesus through the family of his people. This story, on repeat, is our cause.